Is Ariana Grande Working On New Music With Diplo's Major Lazer?!
20 October 2014, 10:42 | Updated: 20 October 2014, 13:33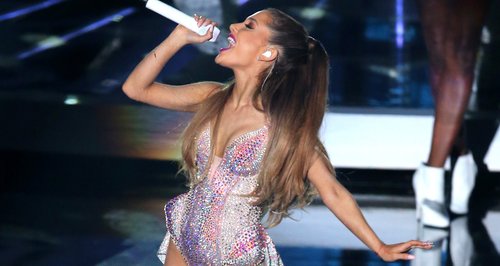 A swiftly deleted tweet from Diplo seems to suggest that a Major Lazer and Ariana Grande track could be coming soon!
Ariana Grande is adding to her ever expanding list of AMAZING collaborations with a possible new track with Diplo's Major Lazer collective!
The news was reportedly leaked on Twitter – Idolator reports that a swiftly deleted tweet from Diplo read "Ok so this @MAJORLAZER @ArianaGrande track is sounding pretty gigantic right now #allmylove."
Major Lazer is the musical collective led by Diplo who have already released some huge tracks with the likes of Snoop Dogg and Pharrell Williams.
Could this be a new direction for Ms Grande? We will have to wait and see as she is currently teasing her sexy new video for 'Love Me Harder' with The Weeknd. Sounds exciting!
You May Also Like…