Ariana Grande Talks Big Sean Relationship - "We Were Never Really Hiding It"
11 November 2014, 11:00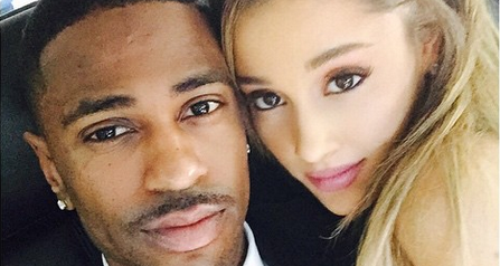 We love that Ariana and Big Sean are finally open about the fact they are dating, and the pint-sized pop princess has finally spoken out about their relationship.
Ariana Grande and Big Sean are the cutest new celebrity couple around, and they are finally speaking about their relationship.
Ariana definitely looks happier than ever after a difficult year in which she lost her beloved grandfather and had to battle rumours of her diva behaviour.
While they kept their relationship quiet for as long as they could, Ariana told InStyle about her rules for talking about the relationship in public.
She said, "I have conflicting feelings about it. On the one hand, I feel like I'm growing up and realize my life is my life and some things don't need to be shared."
"But I'm very spur-of-the-moment, very open with my fans. And if there's a cute pic I like that's a little personal and I want to share it, maybe I will."
Ariana also recently told The Sun how happy she was with her new love, and that the couple weren't ever actively hiding their relationship.
She confessed, "We were never really hiding it. We just didn't feel any need to announce it. But I could sit here and gush all day if you want me to. I'm just really happy and very safe."
Cutest couple ever? We think so!
You May Also Like…