Ariana Grande Shares Mac Miller Tribute As Stars Perform At Memorial Concert
1 November 2018, 11:00 | Updated: 1 November 2018, 12:00
Ariana Grande posted a subtle tribute to Mac Miller on the night stars such as Pharrell & Chance The Rapper performed at a tribute concert for the late rapper.
Since Mac Miller's tragic death back in September 2018, Ariana Grande has only opened up about her ex-boyfriend once on social media, posting a picture of the 'What's The Use?' star on her Instagram.
> WATCH: Ariana Grande Wowed With Her Rendition Of Wicked's 'The Wizard and I'
But on the night when some of the world's biggest music stars performed at a tribute concert in honour of the late rapper, Ariana took to Instagram stories to share a subtle Mac Miller tribute of her own.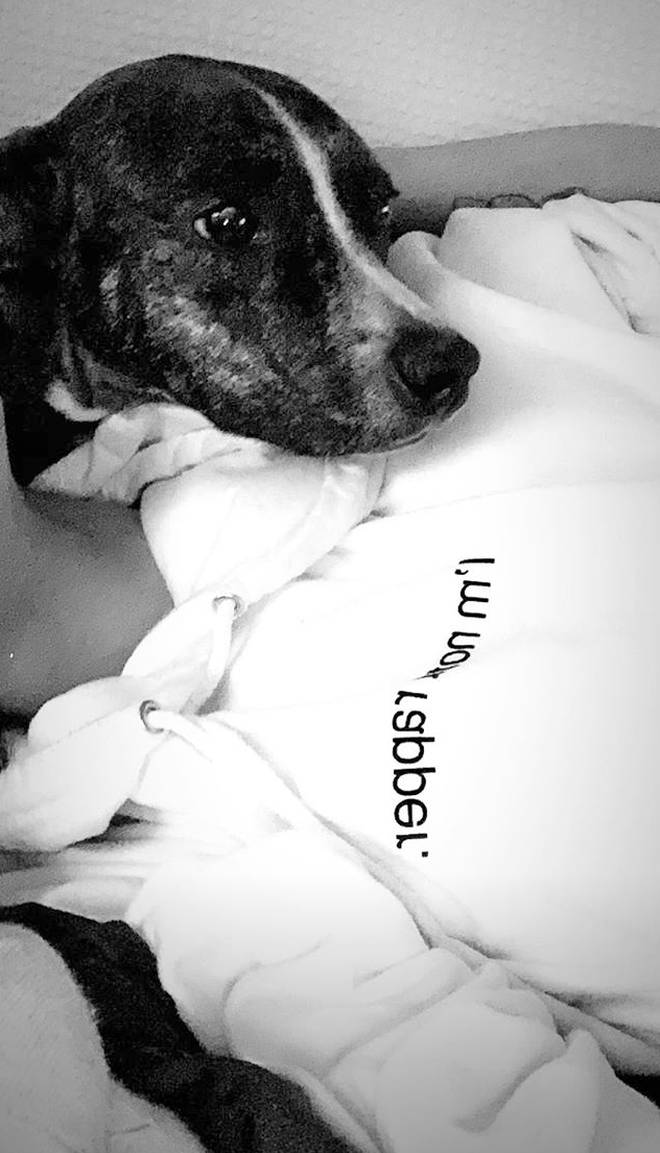 Posting some video clips of Mac's dog Myron, which Ariana has reportedly adopted following the rapper's death, Ari then shared a picture (above) of herself with the dog and she appeared to be wearing Mac Miller's hoodie.
The hoodie has a slogan on it that reads 'I'm not a rapper.' and Mac Miller had been pictured wearing the exact same white hoodie whilst recording his album back in 2017 whilst he was still dating Ariana.
Ariana revealed in her Instagram post that she was in LA, which is where the tribute concert took place, however it's not believed that she actually attended the show.
The tribute concert in Mac Miller's honour welcomed the likes of John Mayer, Pharrell and Chance The Rapper to the stage and both Mac Miller's parents were in attendance at the show.
Following his sudden death earlier this year, it was revealed that Mac Miller had left all of his money to his parents via a foundation set up in his name, after details from his will written in 2013 emerged.
> Want Tickets To Capital's Jingle Bell Ball Before Anyone Else? Download Our App Now To Access Pre-Sale!