WATCH: Ariana Grande Injures Herself During Halloween Escape Room With James Corden
31 October 2018, 11:06 | Updated: 31 October 2018, 11:28
Watch the hilarious moment Ariana Grande literally trips over a scare actor during her haunted escape room walk through with James Corden, which finally explains why she had an injured hand on her Carpool Karaoke!
We finally know the reason Ariana Grande had a bandage on during her Carpool Karaoke with James Corden a few months back, it's because they stopped off to do a terrifying Halloween themed escape room and the 'No Tears Left To Cry' singer absolutely stacked it by tumbling OVER one of the scare actors and honestly we cannot stop laughing.
Ariana Grande Fans Are Dressing Up As The 'God Is A Woman' Singer For Halloween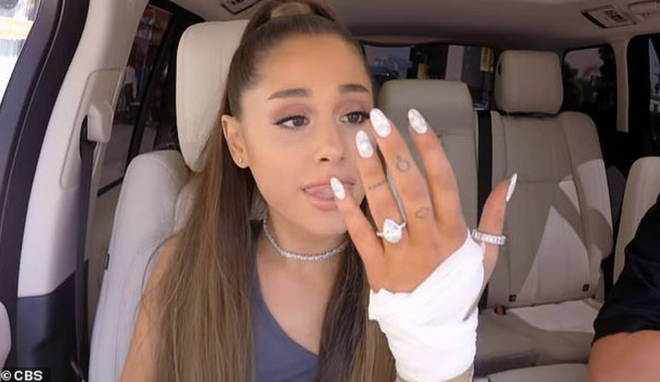 In the hilarious video, the two have to try and work their way out of what Ariana describes as 'one of the seven gates of hell' whilst pretty terrifying stuff happens, with the singer confessing she 'loves' to be scared, which doesn't stop her screaming "You B**CH!!" as a small child ghoul wakes up out of a bed and runs at her.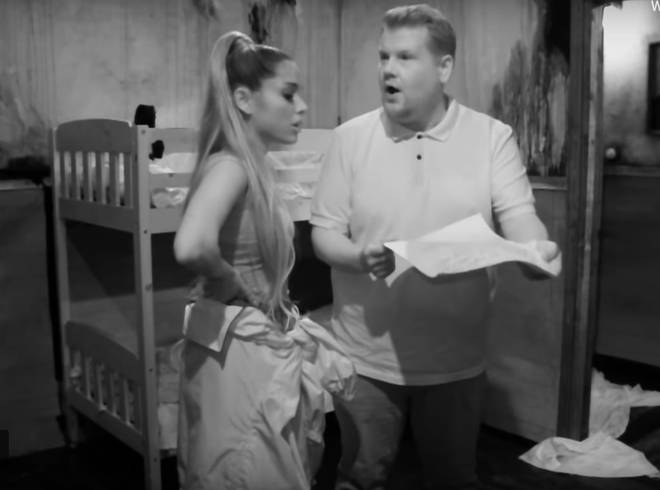 ariana grande and james corden trying an escape room 😂 just the breather i needed 😂😂😂

— marize (@ggmarize) October 31, 2018
Only when they complete the escape room does a voice tell them to 'run' as a masked intruder is released into the tiny room, seeing them freak out and scramble to get away from it, and with Ariana being in her trademark heels, slips and crashes to the ground, hard, seeing her return to the Carpool Karaoke car all bandaged up.
James, you got away with it this time, but please don't try to injure our favourite ponytailed lady ever again, OK?
Want Tickets To Capital's Jingle Bell Ball Before Anyone Else? Download Our App Now To Access Pre-Sale!