AlunaGeorge Announce New Song 'Best Be Believing' For November Release
16 September 2013, 16:50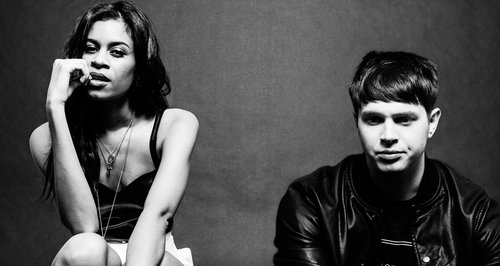 The 'Attracting Flies' duo will release a fourth track from their debut studio album.
AlunaGeorge have announced the release of a brand new single called 'Best Be Believing'.
The UK duo will follow-up on their monumental success over the past year with a fourth release from debut album 'Body Music'.
AlunaGeorge, comprised of Aluna Francis and George Reid, will launch 'Best Be Believing' in November, fresh from kicking off their new UK tour next month.
'Best Be Believing' will be the fourth single to be lifted from 'Body Music', which launched back in July this year, following 'You Know You Like It', 'Attracting Flies' and 'Your Drums, Your Love'.
Last week it was also announced that AlunaGeorge have been nominated for this year's MOBO Awards, which take place on 19th October.
AlunaGeorge release new single 'Best Be Believing' on 3rd November.