Alicia Keys And Pharrell Unveil Amazing Spider-Man 2 Song 'It's On Again' - Listen
1 April 2014, 10:35 | Updated: 1 April 2014, 10:37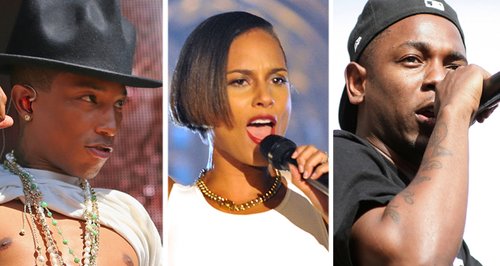 The pair unveil their track from the new "Amazing Spider-Man 2" film.
Alicia Keys has unveiled her new song, taken from the soundtrack to the Amazing Spider-Man 2 film.
The track, called 'It's On Again', was produced by Pharrell Williams and Hans Zimmer and features rapper Kendrick Lamar.
"I'm very excited to be a part of such a powerful collaboration with Kendrick Lamar, Pharrell Williams and Hans Zimmer," Keys said in a statement when the song was first announced.
Williams added: "This is the next chapter in the Spider-Man legacy and we really feel 'It's On Again' captures the experience, the story - and most importantly - the meaning behind the film, which is that we all have the potential to be extraordinary. There's a little bit of a super hero in all of us.
"When I was making the song, I knew Alicia and Kendrick had to be on it. They take the song to a whole new level."
The Amazing Spider-Man 2 soundtrack, which also features a solo song from Williams titled 'Here', is out in the UK on 14th April with the movie itself following on 18th April.
You may also like...