This Guy's Dancing To Alicia Keys Has Gone Viral As 'The Best Cure To Beat February Blues!'
17 February 2016, 13:21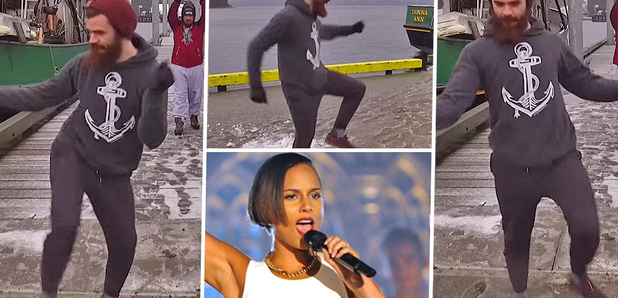 And it's no surprise because it's an absolute tune to be fair.
Obviously January is a tricky month n'all but some say it's ugly sister February is even worse.
Well not for American Justin Lawrence Hoyt who's raking in the views after his interpretive dance to Alicia Keys' 'No One' basically consists of him not giving AF.
He kicks off with a confident strut, almost as if to say 'Just you bloody wait.'

Then he hits us with a move that we've labelled, 'Crap I've done me back in.'

And then he basically loses it.

Watch this absolute hero showing the middle finger to February through the form of absolute 10/10 shapes.
Can we start a petition to get him to do the Hotline Bling?