Akon On No Longer Working With Lady Gaga: "I Cashed Out"
27 March 2014, 10:04 | Updated: 28 March 2014, 17:04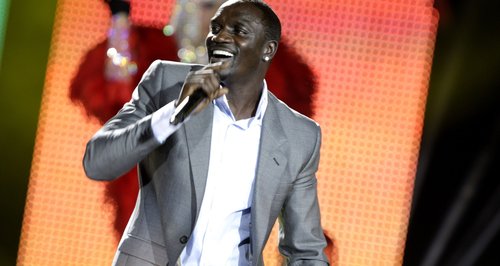 Akon has revealed that he has "cashed out" on his involvement with Lady Gaga.
The R&B singer, who first signed Gaga to his Kon Live label in 2007, explained that he ended the deal because he believes her career has peaked.
"I got out while the gooding (sic) was hot," he told US DJ Sway on his radio show. "It's like a business, you build it to sell it.

"When I got it to the peak of where I felt it couldn't go nowhere, and there was nowhere left to go but down, I cashed out, in other words I sold my share and got out before it was too late.

"It was strictly a business decision. My involvement will always be as much as she wants."
When it was mentioned that sales of Gaga's latest album 'ARTPOP' didn't match the success of her previous records, Akon replied: "That's why I got out."
Akon co-wrote and featured on Gaga's debut single 'Just Dance', which topped the charts across the globe in 2008.
Meanwhile, the 'Paparazzi' star recently released a 12-minute music video for her latest single 'G.U.Y'.
#CapitalMixtape - Exclusive Lady Gaga Mix by Capital Fm on Mixcloud