Adele Writing New Songs With Phil Collins For Third Album?
24 January 2014, 11:41 | Updated: 24 January 2014, 11:42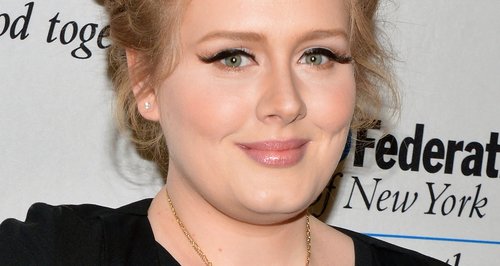 The 'Rolling In The Deep' star asked Genesis rock star Phil to write with her on new music.
Adele has been writing new music alongside legendary UK musician Phil Collins, the former Genesis star has revealed.
In a brand new interview this month Phil revealed that the 'Someone Like You' star contacted him specially to work on some new music together as she continues to record for her highly anticipated third studio record.
"I've just started to work with Adele," Phil revealed to Inside South Florida. "She contacted me to write together.
"I wasn't actuality too aware [of her]," he explained. "I live in a cave [but] she's achieved an incredible amount and I really love her voice and I love some of that stuff she's done. So, to me, it's always an eye-opener. educational.
adele is working with phil collins on her new album REPEAT ADELE IS WORKING WITH PHIL COLLINS ON HER NEW ALBUM! #adele #daydreamer

— Connor Marshman (@marshroanoke) January 21, 2014
Earlier this weekend reports emerged that one of her new songs will be called 'Devil On My Shoulder', after the song name was registered with ASCAP this month.