WATCH: Joe Jonas Covers Adele's 'Hello' Dressed As A Clown. Confusing But ALSO Amazing!
3 November 2015, 12:16
DNCE - "Hello" (Adele cover)
03:58
Nick - and Adele (!) - would totes be proud of Joe's JAW-DROPPING vocals on his new cover.
So Joe Jonas covering Adele WHILE dressed up as a kinda scary looking clown isn't something we ever expected to happen, but we're SO glad it did.
Nick's older brother Joe has a new band called DNCE and they've taken on Adele's brand new single 'Hello' in a video cover of the hot track - which showcases the INCREDIBLE power of Joe's voice. Like, for real, this guy can BELT out those high notes!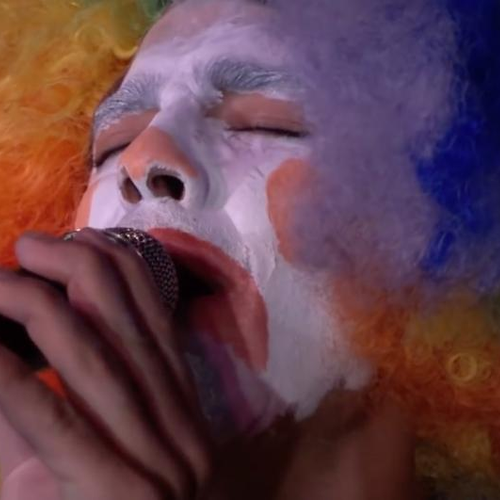 With Halloween over the weekend Joe and his bandmates are dressed up as super scary circus clowns but if you can get past that this is one Adele cover you can guarantee Ms. Adkins would totally be on board with.
'Hello' is the first single to be released from Adele's new album '25' which drops on 20th November and you can pre-order it right here.
You may also like...