8 LIVE Adele Performances That Will Give You SERIOUS Goosebumps
25 November 2015, 08:00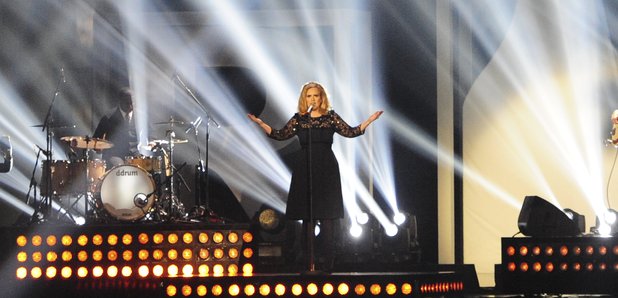 Chances are you've spent the past few days doing nothing but playing Adele's album '25' on loop, so mix it up with her GREATEST live appearances.
She has one of the most distinct, beautiful voices on the planet, so imagine the shivers you'd get from hearing Adele perform live.
Well, you're in luck, because we're counting down the top eight times Adele absolutely ruled the microphone in front of a live audience.
'Chasing Pavements'
It was the first song that brought Adele to the limelight. And boy, are we thankful for it! Her rendition at the 51st Grammy Awards blew other performances from U2 and Kanye West out of the water, but her acoustic version below is just incredible:
'Cold Shoulder'
We promise they won't ALL be acoustic covers. Honestly. But Adele proves she doesn't need a big band to create a truly mesmerising track.
Plus, she gets bonus points for totally owning her ex in the first ten seconds with "I'm over that boy; I've gotten my revenge. I'm doing MTV Unplugged and he still works in a phone shop".
'Hometown Glory'
This was the point where the Adele we all know and love cracked America... And she even managed to do it wearing a cardigan. Who can say that? She performed 'Hometown Glory' on the US chat-show, and the rest is history.
'Make You Feel My Love'
Not quite satisfied with tackling America once, Adele returned to show them just how AMAZING British music is by performing on David Letterman's show. She even got a huge cheer before she's even opened her mouth, because that's how Adele rolls.
'Rolling In The Deep'
Speaking of how Adele rolls... she had to cancel part of her tour due to throat surgery. She couldn't even talk! But three months later at the 54th Grammy Awards, Adele opened with INCREDIBLE notes without a single instrument playing behind her.
Plus, she also kinda won ALL SIX awards she was nominated for. Not a bad night for her, really.
'Set Fire To The Rain'
In 2007, Adele made her television debut in the UK. It was only fair she'd return to 'Later... With Jools Holland' four years later to perform her third number one. Just try to pretend you didn't stomp your foot to this version.
'Someone Like You'
Sure, we can all admit that this is a beautiful tune that helped tissue companies increase their profits by billions. But it's also lovely to see Adele so casual.
She opens with "HIYA" and jokes with the audience. Even though she's a record-breaking recording artist, she's still one of the most down-to-earth people of all time.
'Skyfall'
It's the moment everyone's been waiting for. Described as one of the BEST James Bond theme tunes of all time, Adele HAD to rock the stage at the 2013 Academy Awards, because she only went on to win the Oscar later that night!
Prepare to put on your tuxedo and feel like 007 all over again.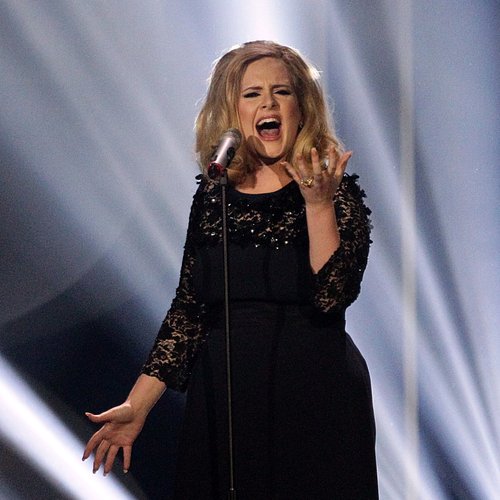 Picture: Getty
You may also like...