Adele Was Told To Give Up Pizza In Order To Save Her Voice & Her Reaction Is Brilliant
12 August 2016, 16:20 | Updated: 12 August 2016, 16:23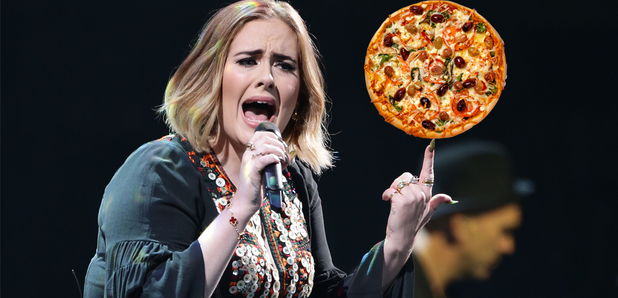 A life without pizza!? We feel for you Adele!
She's currently on tour in the U.S and has been entertaining the crowds with her chat between songs.
And now Adele has revelaed something that shocked us all.
We know how much she loves pizza and it turns out she's been told not to eat it anymore because it's bad for her voice!
She told the onlooking crowd, "I can't eat pizza anymore guys, how bad is that?"
"Because it's got cooked tomatoes on it which are bad for your throat and give you acid reflux. How bad is that, that I can't eat pizza, can you get over that?"
We literally can't imagine a life without pizza Adele, so we hear ya!
She went on to say, "I'm in America and I can't eat pizza no more."
"It's worse than Romeo And Juliet! If only Shakespeare was alive, he could write about it!"
We bet he'd love to!
So it looks like you better take that local pizza place off speed dial Adele!
You may also like...