Adele Just Dedicated Her Latest Show To Brangelina Following Their Shock Divorce
21 September 2016, 14:14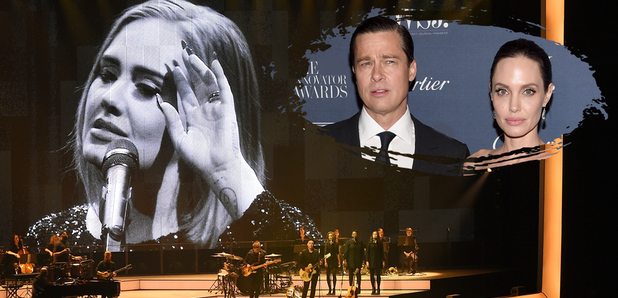 She felt she had to talk about the 'elephant in the room'...
It was the news that shocked everyone...Brad Pitt and Angelina Jolie are getting divorced.
But it seems that no one was more shocked than Adele!
Brangelina Have Filed For Divorce & It Has Spawned HUNDREDS Of Jennifer Aniston Memes
Whilst she performed her sold out show at Madison Square Garden, Adele felt she had to address the whole situation which had been announced that morning.
Check out the video below...
Adele says, "I don't like gossiping and private lives should be kept private, but I feel like it's the end of an era."
"So I'm dedicating this show tonight to them."
We're sure they'll appreciate that!
Fans at the show were quick to jump on Twitter to talk about the dedication...
Adele just dedicated her NYC show to #Brangelina. "I need to address the elephant in the room ... It's the end of an era!" #AdeleMSG

— Nick Hautman (@nickhautman) September 21, 2016
Adele dedicated her gig to #Brangelina and called it "the end of an era". I've cringed so hard I saw Jesus.

— hoskas (@hoskas) September 21, 2016
.@adele is freaking about #brangelina on stage at msg this is TOO GOOD

— Maggie Goldstone (@mcgoldstone) September 21, 2016
Is anyone else as upset as Adele about the whole Brangelina split?
You may also like...