Is Adele's New Album The Best One Yet? The Internet Reacts!
21 November 2015, 06:00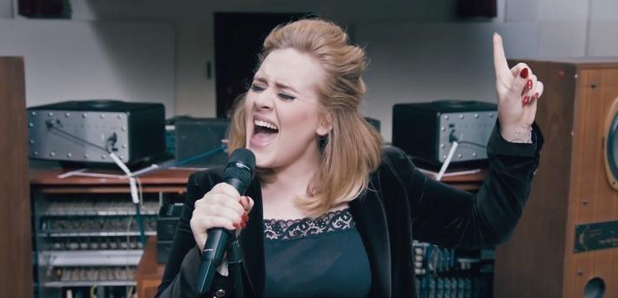 You've had 24 hours to check out the biggest album of 2015, but it seems the Internet is yet to make it's mind up on whether it's standing up to the test.
It's undeniably the biggest week in Adele's career to date, 4 years in the making, her latest masterpiece is now out in the public domain and it's a mixed bag when it comes to reviews.
A few of us have been dreading the album arriving
guys i'm genuinely so scared about adele's album release tonight because i know i won't be breathing by track two. i'm too young to die

— ya boy anthony (@LOHANTHONY) November 19, 2015
And now it's here, it's been quite a struggle
Listening to Adele 25 like.... pic.twitter.com/IsiPxknVJr

— Brayden Huff (@BraydenHuff) November 20, 2015
It's kinda impossible to choose a favourite track too
*Adele 25* me: this is the best song me: no wait, this one me: okay nvm, this right here me: nope I was wrong me: all are #1 singles wtf

— ᴘʀᴏᴄʀᴀsᴛιɴᴀᴛιᴏɴ. (@GrumpyLeyla) November 20, 2015
What seemed the impossible has been achieved
.@Adele's voice is as heartbreakingly beautiful as in 21, but even better and more powerful, which I didn't think was possible. #adele25

— Jocas de Leon (@jocasdeleon) November 20, 2015
But it seems for a few people, it's just not quite made it :(
Some good songs on Adele's new album but jesus is it boring.

— jesse bernard (@MarvinsCorridor) November 20, 2015
Well, Adele's album is pretty boring. It's "good," but just really same-y and safe and just not interesting in the slightest. Sigh.

— ✨brad litt✨ (@blackefron) November 20, 2015
And some people have been quite brutal tbh
I'm glad Adele released an album to sort out Christmas shopping for all the very boring people I know

— netflix and bill (@ha1lsanta) November 20, 2015
What do YOU think of what will most probably be the biggest selling album of the year? Give it a quick vote below.
You May Also Like...