From Awards To Outbursts: Adele's Best Moments Over The Last 5 Years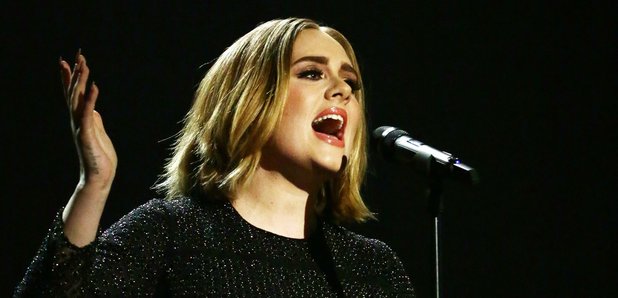 She was the first performer confirmed for this year's BRIT Awards, so we've taken a little look back at her best moments from the last 5 years.
2010 -

Adele receives Grammy nomination for Best Female Pop Vocal Performance
Adele received a Grammy nomination in 2010 for 'Hometown Glory' for the Best Female Pop Vocal Performance. This follows on from her 2009 win for Best New Artist and Best Female Pop Vocal Performance for 'Chasing Pavements'. Go on, girl!
2011 - Adele is the cover of UK Vogue
In October 2011, Adele completed the dream of many models and celebrities worldwide – she was on the cover of UK Vogue. Adele was featured in an English Woman edition of the magazine which celebrated the modern English woman, including everyone from Adele to Amy Childs.
2012 -
Her Brits outburst.
Remember when James Corden cut Adele off from her acceptance speech at The Brit Awards so that Blur could take the stage? Adele was not happy and threw him the middle finger! That's our girl.
2012 - Adele records James Bond theme tune.
And it was SO good that it won an Oscar!
2012 - Adele has her first child, Angelo.
Adele gave birth to her son, Angelo, in 2012 and since the release of her most recent album, '25', she has announced that Angelo would be accompanying her on tour. Speaking to NPR's All Things Considered, she commented "I mean, I was prepared. I wasn't going into it blind, you know," she contended. "I know the difference between my two lives – and by two lives, I mean 'mummy,' and then me – so obviously, I was kind of braced for it. Not on this level, 'cause it's never even been on this level."
2013 - Adele receives MBE in 2013

.
In 2013, Adele received an MBE for her services to music on the Queen's birthday honours list. In classic Adele style, she came over in a fit of laughter and couldn't keep her composure when Prince Charles presented her with the honour.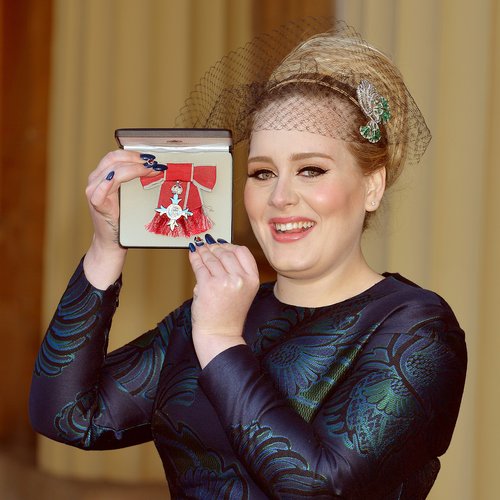 2014 - Her third album release date is pushed back to 2015.
Speculation was rife at the thought of Adele releasing her third album in 2014, but it was later confirmed that its release date had been pushed back to 2015. But hey, it was worth waiting for!
2015 - 'Hello' beats Star Wars: The Force Awakens in YouTube views.
When Adele released the video for her comeback track, 'Hello' on October 23rd, everyone was aware of the stiff competition she would face against the impending release of the trailer for Star Wars: The Force Awakens. Fear not, our girl smashed it, securing an average of 1.6million views per hour against Star Wars' 1.2million.
2016 - Carpool Karaoke with James Corden.
Whenever someone sits in the car with James Corden for the latest edition of Carpool Karaoke, we are instantly excited. Add Adele to the mix, and we lose all cool.
2016 - Adele is confirmed as a Brits 2016 performer.
This performance marks Adele's return to The Brits – her first appearance since the middle finger incident in 2011! It's bound to be emotional.