5SOS Calum Has An Incredible Olympics Look-alike And We're Struggling To Tell Them Apart
8 August 2016, 15:44 | Updated: 8 August 2016, 16:05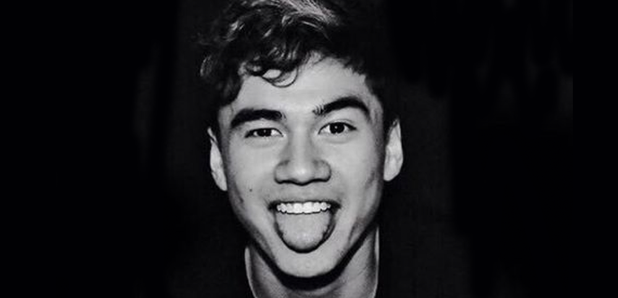 As far as lookalikes at the Olympics go, this has got to be one of the best we've ever seen...
So we love 5SOS and we love the Olympics, so how great would it be if we could combine the two?
Thankfully our dreams have come true.
Calum Hood from 5SOS is awesome and we're now pretty convinced that we've seen into his future!
The aussie star has got an incredible look-alike at the Rio Olympics in the shape of US swimmer Nathan Adrian and whilst their likeness is uncanny, it's also as though Calum has aged a few years.
So here's Calum...
And here's his identical twin Nathan Adrian...
MIND = BLOWN.
Nathan Adrian is currently 27 years old whilst Calum is 20, meaning this is the nearest we'll get to a glimpse into what Cal might look like in seven years time.
Of course when you get a doppelganger that's this good, the internet is bound to totally lose it and fans have been sharing their reactions on Twitter...
this deadass looks like calum in 10 years. pic.twitter.com/pUUFJCmvR9

— ️ (@stanvocaIs) August 6, 2016
@stanvocaIs I stg this is messing with my head

— princess anna (@horrorhousehood) August 7, 2016
@stanvocaIs @emily46121 I TOOK A SMALL GLANCE AND THOUGHT IT WAS CALUM OH MY GAWd

— anntonete (@ILikeBands17) August 6, 2016
@stanvocaIs he's even holding a dog, yup I'm convinced

— airene (@ashxx_ifnt) August 6, 2016
@stanvocaIs I THOUGHT THIS WAS CALUM BY FIRST GLANCE pic.twitter.com/gIbByE2U1C

— trap lord tammy #blm (@MINALMIGHTY) August 6, 2016
Could this be any more Calum?
We need these two to meet at some point in the near future just to prove that they're not the same person, because we're convinced they could be!
We also need to congratulate Nathan as he just won a Gold medal in the mens 4X100m Freestyle for Team USA. Good work Calum, err Nathan!
If you enjoy an Olympic lookalike, check out this incredible archer who is the exact double of Leonardo Di Caprio.
You may also like...