LISTEN: Is A Stormzy-5AM Collab On The Way? Yes, If 5 After Midnight Play It Right At #CapitalSTB
9 June 2017, 09:00 | Updated: 1 May 2018, 08:10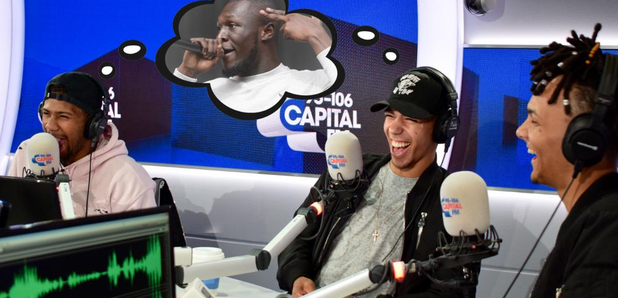 Imagine how much this would go off!
We're in a bit of a predicament at the minute - which absolute anthem is the biggest? Are we talking Stormzy's 'Big For Your Boots', or is 5 After Midnight's DMX-sampling 'Up In Here' the winner?
It's a tough call, so try not to fangirl too hard when you see what the 5AM lads are up to. Who are we kidding? WE GON' FANGIRL.
> WATCH: 5 After Midnight Chat Hype For Their New Tune 'Up In Here' And Twitter Was Totes Here For It
Kieran Alleyne, Jordan Lee and Nathan Lewis popped by to #CapitalBreakfastWithRomanKemp just before their stint on Wembley Stadium's stage, to get us even more hyped for their set.
Roman Kemp asked the 'The X Factor' lads who they'd be keen on bumping into backstage at the #CapitalSTB, and trying to get a collaboration underway, the lads immediately said "Bruno or Stormzy.
"Stormzy would catch our audience, 'cause I feel like, right now, we're trying to break England". But don't worry, Bruno, they're keen on working with you too. Just imagine that trinity... SHUT UP AND TAKE OUR MONEY!
> These 8 Memes About The #CapitalSTB Will 100% Leave You Saying "Yup. That's Me."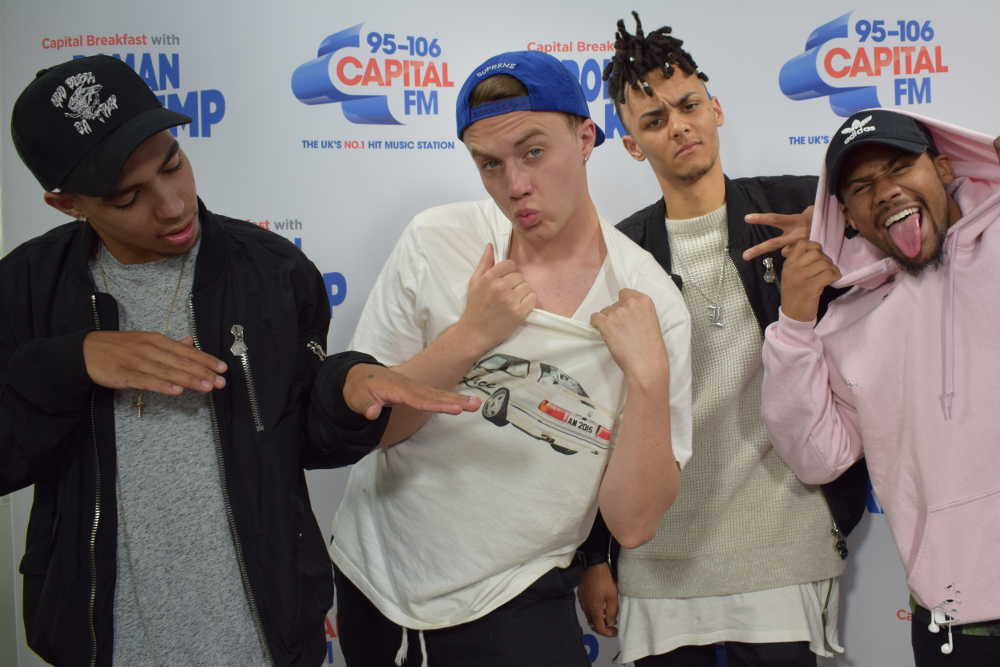 5AM also spoke about their excitement to be performing their debut single 'Up In Here' for the thousands of you at Wembley Stadium, and said that it's probably their biggest accomplishment to date, and couldn't help but get Roman to read out the line-up again, just so they could get goosebumps once more.
(ngl. We kinda got goosebumps too. We regret nothing.)
Can we just talk about the time Nathan shared the most surreal story about Honey G? Let's...