Search For Crew After Yacht Found Empty
16 May 2017, 10:18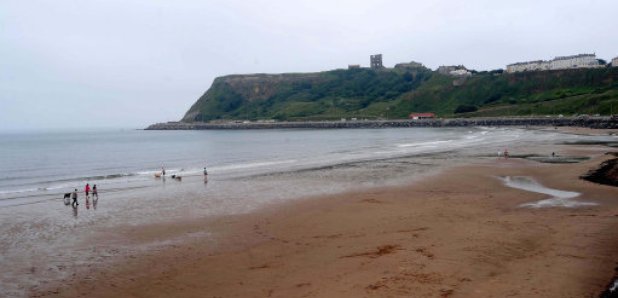 A search operation including lifeboats and a helicopter has begun in Scarborough, after a small yacht was discovered run aground with no sign of its crew.
The boat, called Don't Panic, left the town on Monday evening and was spotted run aground off the North Yorkshire resort's West Pier early on Tuesday morning, the Maritime and Coastguard Agency (MCA) said.
It is believed two people had been on board.
The MCA said an extensive sea and coast search was begun after attempts to contact boat owner Paul Rhodes failed.
Mike Puplett from UK Coastguard said:
"Our primary concern is obviously to find this crew.
"If you know where they are or if you are that crew, please let us know. We just need to know that you are safe."
An MCA spokesman said the blue and white yacht left Scarborough at around 5.30pm on Monday and its departure from the harbour was captured on CCTV.
He said that at 4.20am on Tuesday a fishing vessel crew reported to the coastguard that they had seen a yacht run aground off West Pier which turned out to be the Don't Panic.
Scarborough RNLI said Don't Panic was spotted bobbing about on a gentle swell by the rock shelf off Marine Drive - the sea wall around the headland between the town's two sandy bays.
A spokesman said both Scarborough lifeboats were launched just before 6am.
He said:
"No-one was on the yacht, which was boarded and towed back to the harbour by the Shannon all-weather lifeboat, which had a crew of five.
"The inshore lifeboat (ILB) and coastguards searched several miles of shoreline for the yacht crew, assisted by the coastguards' Sikorsky search-and-rescue helicopter. The police were also involved in the search."
The ILB searched the coast from Burniston in the north to Cayton Bay in the south, but nothing was found and it was stood down at 9.25am.
The boat's mast was lost during the recovery operation.