Pride In Hull
15 March 2018, 07:33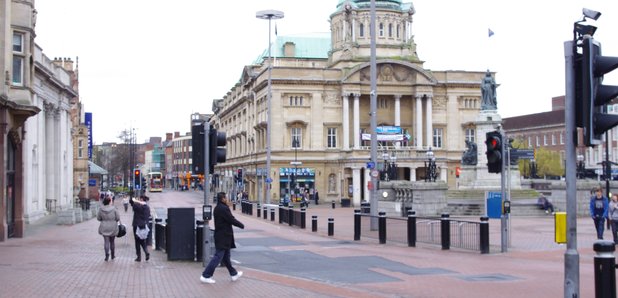 It's already made it on to the top 10 list of the hippest hotspots in the UK, it's got it's own Banksy artwork and Liam Gallagher's tweeted that he loves the place....
It looks like being UK City of Culture last year has done wonders for Hull.
Three quarters of people in the city now say they're proud to live there.
Nearly 800 jobs have been created and almost £220 million invested in Hull's tourism and cultural sectors, according to an early evaluation.
The assessment, prepared by the University of Hull, showed that "almost everyone" in Hull engaged with something in the 2,800-event programme, with more than 95% of the population attending at least one activity during the year.
Hull's tenure as the UK City of Culture 2017 was widely hailed as a success when it finished at the end of December following the presentation of the Turner Prize in the city - both in terms of the quality of its artistic content and the stimulation of the local economy.
The evaluation study examined how Hull utilised the title as a "catalyst for creative place making and culture-led regeneration".
Among the key findings of the research were:
- More than 2,800 events, cultural activities, installations and exhibitions took place, attracting a total audience of 5.3 million.
- More than half of the audiences were from Hull with nearly all residents (more than 95%) attending at least one cultural activity during the year.
- Although total visitor number figures are not available until later in the year, it is projected that 4.7 million people visited Hull in 2017 - an increase of 1.3 million on 2013, when Hull bid for the title.
- The projected value of tourism in 2017 is on track to contribute in excess of £300 million to the economy.
- Nearly 800 new jobs have been created in the visitor economy and cultural sector since 2013. These are a direct result of investments totalling £219.5 million in the cultural and visitor economy, which are "fully or partly attributable to Hull being awarded UK City of Culture status".
- In a survey, 75% of residents said they were proud to live in Hull.