Man Jailed For Owning Dog Which Killed A Huddersfield Man
13 February 2018, 12:49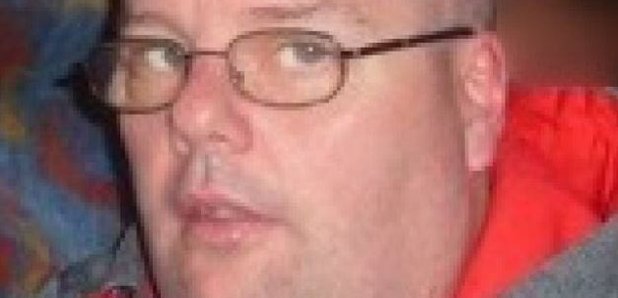 A man from Huddersfield whose dog attacked and killed his neighbour has been jailed for 10 years.
30-year-old Aaron Joseph's mongrel bull terrier attacked David Ellam in August 2016.
Joseph was found guilty of being the owner of a dog which caused death while it was dangerously out of control.
The jury heard how Mr Ellam, 52, died as he walked his Yorkshire terrier, Rollo, and was attacked by Joseph's dog, Alex.
He screamed for help as he was savaged by the dog outside his flat in Huddersfield, West Yorkshire, in August 2016.
Senior Investigating Officer Detective Chief Inspector Mark Swift said;
'Dave Ellam was a well-loved, kind natured man, who was well known and loved by his family and the community. His sudden death in August 2016 came as a huge shock to everyone who knew him.
'Joseph failed to control his dog. As the owner, he was solely responsible for the animal's care, and for its behaviour. His management of the dog can only be described as deliberately irresponsible and his actions and failings led to the terrible attack on Dave.
'Dave's family have shown great strength throughout and I hope that they can take some comfort from justice and from the sentence handed to Joseph; that this, may, along with their fond memories of Dave allow them to move forward from what has understandably been a devastating time for them all.'
Statement from family of David Ellam:
'Dave was one of those people that once you had met was hard to forget, once he was part of your life it was hard to imagine life without him.
'Loosing Dave was like someone had turned out the light in our lives. Dave was loved and adored by his nephews, niece, partner, wife, brothers, extended family and friends and all those that knew him.
'Dave had the biggest heart and would do anything for anyone. Dave despite pretending to come across as a tough man was in fact a great big softie shown unfortunately in his undeniable love to protect Rolo.
'It has been a hard 18 months since we lost Dave although a lot of it has passed us by in a bit of an unbelievable blur. We often think about all the things that he has missed in this time. Town being promoted to the premier league was Dave's lifelong dream, and he will miss his niece and nephews growing up and turning into amazing adults, and achieving their dreams, something he would have encouraged and supported them to do.
'Dave Ellam was and will forever and always be our world. '