Knife Crime Crackdown In South Yorkshire
21 February 2018, 10:24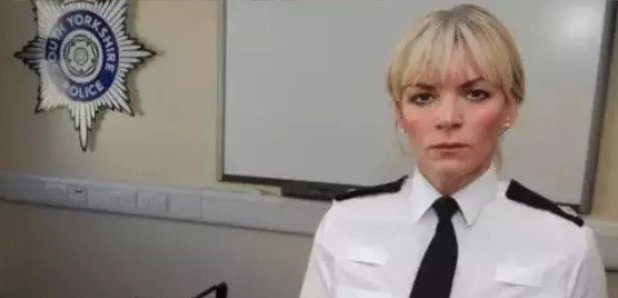 A week of action to tackle knife crime has now ended, and more than 100 weapons have been recovered.
Detective Superintendent Una Jennings, leading Operation Sceptre for South Yorkshire said: "The results we have seen across our county have been very encouraging. You, our communities, as well as are partner organisations, are fully behind us and I am extremely appreciative of everyone's support.
"I do want to be very clear, we will not tolerate knife crime in South Yorkshire. The week of action may have finished however our work has only just started and we will continue with robust enforcement and activity, as well as engagement and education to ensure we have a fully comprehensive approach to tackle knife related criminality."
Over the week across the county, 106 knives were recovered, 18 land searches carried out, 39 stop searches conducted, five warrants executed, 47 engagement events and ten arrests made, five for knife related offences.
The types of knives recovered through land searches, warrants, arrests and other police activity included kitchen and lock knives, daggers, meat cleavers and an axe.
Six land searches were completed in Sheffield, in and around Burngreave and Spital Hill, Mount Pleasant Park in Sharrow and Darnall, as well as eleven in Doncaster including in and around Mexborough and in Schofield Park. Fifteen knives were recovered as well as other potential weapons including a broken snooker cue and a discarded saw.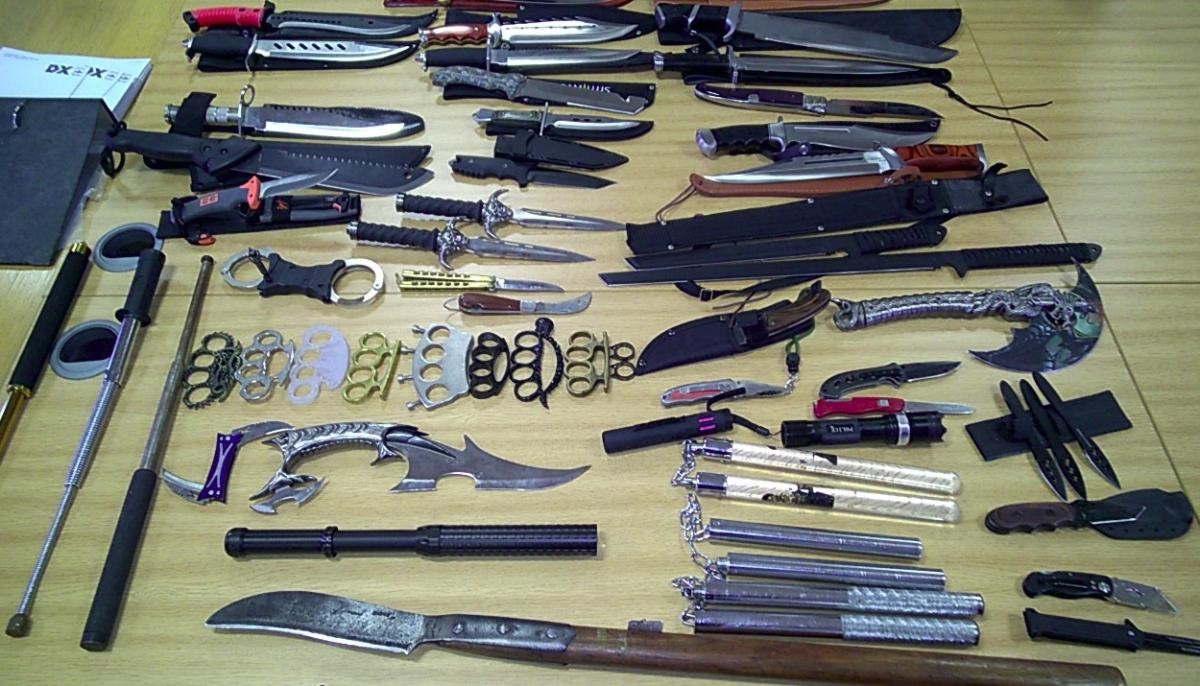 Six test purchase operation were carried out across the county in conjunction with Trading Standards, with an under 18 volunteer attempting to but knives from retail premises. It is an offence to sell knives, blades, razors, any axe or other article which has a blade or which is sharply pointed, which is made or adapted for use to cause injury, to anyone under the age of 18.
Out of 75 stores, eight failed and sold knives to the volunteer. They have been advised of an additional requirements for training at point of sale, as selling to under 18s can result in up to six months in prison and an unlimited fine. The stores will be checked again in future, and further action will be taken if they again fail.
A warrant executed in Hatfield, Doncaster resulted in the recovery of 32 knives and 16 other weapons and two warrants in Barnsley, on in Bolton on Dearne and one in the town centre, resulted in the recovery of two further knives.
Two additional warrants resulted in the seizure of two cans of suspected pepper spray in Thorne, Doncaster, and a cannabis factory set up with 100 plants with an estimated street value of £50,000 from a property in Sharrow, Sheffield.
Across Sheffield in the evenings, around 15-20 young people were engaged with and talked to about the consequences of carrying a knife, and how the chances increase of being either a victim or an offender of knife crime, if you carry a knife.
Friday evening also saw a police operation take place in Sheffield City Centre with over 200 people searched, the knife arch set up at three bars throughout the evening, drugs dogs checking out the queues at three late night venues and high visibility police patrols.
Det Supt Jennings, also the Armed Criminality lead for SYP added: "Those who choose to arm themselves with a knife, whether it's carried in the belief it's for 'protection' or 'status', or it's used to commit crime, are those who are responsible for damaging our communities and are a blight on society.
"The dedication of our officers and staff throughout Operation Sceptre has been fantastic. We are all committed and all have the same goal for our county and communities, and I will ensure we continue to adopt all methods and measures available to us to drive knife related criminality down and make South Yorkshire a safer and enjoyable place for everyone."