Bomb Squad Called To Leeds Bradford Airport
14 May 2017, 06:57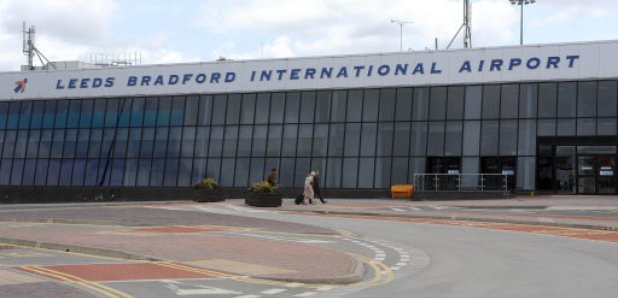 Teams carried out a controlled explosion on a suspicious package that led to the evacuation of passengers and staff from Leeds Bradford Airport.
West Yorkshire Police's Explosive Ordnance Disposal team was sent to the airport following the discovery on Saturday night.
Arriving and departing flights were delayed and there were reports of passengers spending an hour stuck on grounded planes while the item was dealt with.
The force said enquiries were continuing into the circumstances of the alert, although the incident is not believed to have been "malicious or terror-related".
A police spokesman said:
"At 8.09pm today (Saturday May 13) police were called to a report of a suspicious package at Leeds Bradford Airport,"
"Following established procedures to protect passenger and public safety a cordon was put in place as a precaution.
"The airport was closed for a short time whilst the matter was being investigated.
"Officers from the Explosive Ordnance Disposal team attended and the item was subject to a controlled explosion."
Passengers reported being kept on planes as the terminal was cleared, while at least one inbound flight was reportedly delayed from taking off at its departure airport.
Shortly after 12.30am on Sunday airport officials said they had re-opened the terminal and operations had re-started.
Passengers with any queries were told to contact their airline directly.