Win: Live Like A True Summertime Baller With A VIP Gift Bag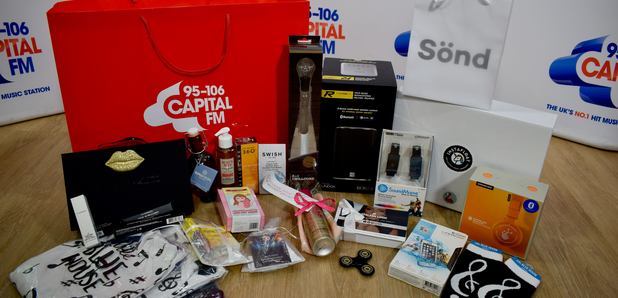 You could be walking away with the same swag we gave to Bruno Mars, Zara Larsson & Little Mix!
Whether you're raving hard with the squad in Wembley Stadium, or resisting the urge to sing out loud listening on the bus with the Capital App, nothing beats our Summertime Ball with Vodafone!
As a special thank you for the 23 HUGE stars performing at the UK's BIGGEST summer party, we hook them up with a special gift - a VIP gift bag full of some of the best swag around.
Because Capital's Summertime Ball with Vodafone wouldn't be the same without you, we've decided to hold back one of these gift bags - and we're giving you the chance to win it!
If you fancy getting your hands on all of these gifts, just answer the question below - good luck!