Capital's Christmas Cash Call With Carphone Warehouse Could Be Making You £10,000 Richer!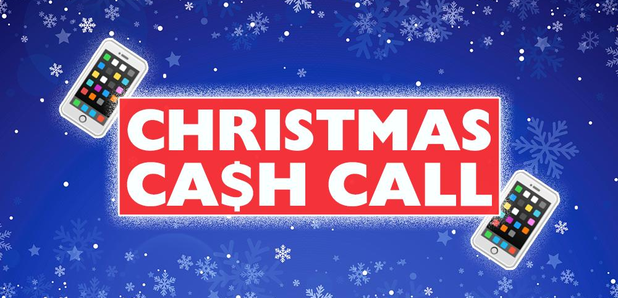 That's not a bad Christmas present, is it?!
Christmas can be an expensive one - first there's buying presents for everyone; then you've got to get all of the dinner in. Don't even get us started on all of the Christmas parties you've gotta go to.
We know it's tough, so that's why we've teamed up with Carphone Warehouse to give you the chance to win £10,000 on Christmas Day!

How To Enter Capital's Christmas Cash Call with Carphone Warehouse
To be in with the chance of winning, you need to listen out for when we play a festive song from a specific artist. That's our Christmas Cash Track, so every song you hear up until we play the Christmas Cash Track earns you a hefty £100.
When you hear the Christmas Cash Track, text 'CASH' to 83958 for your chance to win that hour's jackpot.
4 songs between the time we tell you which tune to listen out for and it plays on Capital? That's £400 towards the Christmas drinks. 10 songs? That'll be a tasty grand in your bank account.
And the best part? Whether or not you win that hour's round, we could still be calling you back to give you a whopping £10,000 on Christmas Day. Just call us Santa.
> If You Wanna Be In With Your Chance Of Winning, Grab Our App Right Now!
(*Texts will cost £1 plus your standard network rate, lines close when the song finishes. Check out the full terms and conditions here.)