Capital's Jingle Bell Ball With Coca-Cola 2016: Ticket Terms & Conditions
7 November 2016, 15:13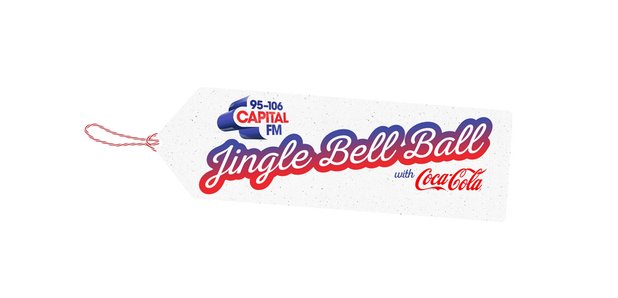 Ticket terms & conditions.
1. The Venue's full terms and conditions of sale and admission can be found at www.theo2.co.uk or are available upon request from The O2 Box Office.
2. Please check your Tickets upon receipt as mistakes cannot always be rectified. Defacing the Ticket or removing the Ticket stub will invalidate the Ticket. You must produce
a valid Ticket or wristband to gain entry to Venue and keep it with you at all times during the Event so that you can produce it upon request for inspection at anytime. Failure to produce your Ticket or wristband when requested may result in you being ejected from the Venue without refund or other compensation.
3. You represent and warrant that the Ticket is purchased for personal use only, and that it is not purchased as part of any form of business or commercial activity (save as expressly authorised by the Event Promoter and its authorised Ticket agents) and in particular, that the Ticket may not be resold or offered for resale by anyone whether at a premium or otherwise and may not be used for advertising, promotion (including contests and sweepstakes) or for any other trade purposes. Resale
or attempted resale or purchase of a Ticket other than via an authorised Ticket agent are grounds for seizure or cancellation of such Ticket without refund or other compensation.
4. Tickets are not issued on a sale or return basis and cannot be cancelled or exchanged after purchase.
5. It is your responsibility to check that the Event is going ahead at the date and time printed on your Ticket. All advertised times are approximate and subject to change.
6. It is your responsibility to ascertain whether an Event has been cancelled and the date and time of any rearranged Event. If an Event is cancelled or rescheduled or postponed please refer to your
point of purchase for details of your Ticket agent's refund and/or exchange policy.
7. We reserve the right to provide alternative seats to those specified on your Ticket where it is not possible to allow you to occupy the specific seat printed on your Ticket.
8. We are not liable for any Tickets which are lost, stolen or damaged, duplicates cannot be issued. Your Ticket is security printed, please keep it dry otherwise it may become invalid.
9. Children under 15 must be accompanied by an adult aged 18 or over. Children under 16 cannot enter any standing area.
10. In order to ensure the security, safety and comfort of all patrons, we reserve the right at
our reasonable discretion to refuse admission to or to eject you from the Venue without compensation or refund.
11. Searching is a condition of entry. Please see the Terms and Conditions for details of Prohibited Items. Refusal to allow a search to be conducted will result in non-entry to the Venue.
12. Animals, with the exception of assistance dogs, are not permitted in the Venue. Food and beverages cannot be brought into the Venue.
13. When purchasing alcohol if you appear to be under 25 you will be asked for proof of age. Smoking is not permitted in the Venue, this includes the use of e-cigarettes, offenders will be ejected without refund. There will be no pass-outs or re-admission of any kind.
14. There will be no admission to the Event before the designated opening times. For some shows latecomers may not be admitted until a suitable break in the performance, but admission cannot always be guaranteed.
15. Should you experience any problems during your visit please contact the nearest steward as every effort will be made to resolve issues prior to or during the Event.
16. In seated areas other people might stand up in front of you during the Event.
17. The unauthorised use of photographic and recording equipment is prohibited. Tapes or films may be destroyed.
18. Customers are requested to address any specific access requirements in advance of their visit by contacting access@theo2.co.uk or by calling on 0208 463 3359.
19. The Venue is located at North Greenwich tube station and can also be accessed via bus and river. Please see www.tfl.gov.uk and www.thamesclippers.com for transport information. You must leave
the Venue quietly in consideration for our neighbours.
20. You give your express consent (both on your own behalf and on behalf of any minors accompanying you to the Event) to your actual or simulated likenesses to be included within any film, photograph, video, audio and/or audio-visual recording in relation to the Event and/or
any element thereof and such film, photograph, video, audio and/or audio-visual recording being exploited in any and all media for any purpose (including commercial distribution) at any time throughout the world without payment to you. This includes filming by the police or security which may be carried out for the security of customers.
21. Flashing lights may be used as part of the Event production.
22. Special Effects, Lasers and Pyrotechnics may be used as part of the Event production.
23. The artist and billed performer line up may be subject to change at any time without notice and shall not warrant a refund or any other compensation.
24. Tickets may be restricted to a maximum number per person. We reserve the right to cancel Tickets without prior notice purchased in excess of this number.
25. The Event Promoter and its affiliates, successors or assigns may enforce these terms in accordance with the provisions of the contracts (Rights of Third Parties) Act 1999.