Travel advice for Cardiff PROCESSIONS
10 June 2018, 07:57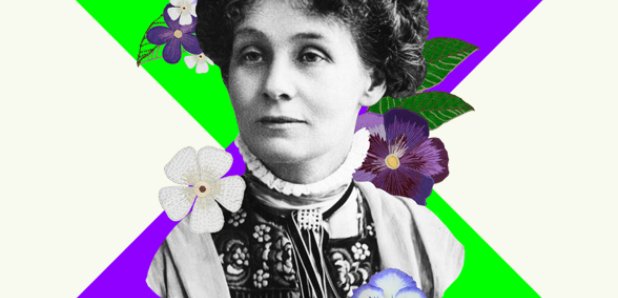 The streets of Cardiff will be filled with people later to celebrate one hundred years of women having the vote.
In Belfast, Cardiff, Edinburgh and London, tens of thousands of women and girls will walk together wearing a scarf in either green, white or violet and choreographed to form a living, moving suffragette flag. Within each procession participants will carry handmade textile banners echoing the suffrage movement, which will voice women's contemporary hopes and concerns.
Here in South Wales, people will march from Cardiff City Stadium to Bute Park.
The start of the procession will take place at Cardiff City Stadium at 2.00pm and will head from the stadium into the city centre via Sloper Road, onto Leckwith Road, Wellington Street, Cowbridge Road East, onto Castle Street, Duke Street, Kingsway, North Road and ending up in Bute Park.
All those taking part are strongly advised to use public transport, as there will be no parking available at Cardiff City Football Club. A drop off area at Cardiff City Football Club is also being made available.
Coaches
There will be coach parking at Cardiff City Football Club
Buses
There will be a free shuttle bus from Canal Street, behind the Marriott hotel to Cardiff City Football Club between 11.30am and 2.30pm.

If participants are travelling on the bus network, they are advised to plan their journey in advance using the bus operators' websites due to the rolling road closures.
Train services
Trains are available via Cardiff Queen Street and Cardiff Central to Grangetown on the Penarth service. Cardiff City Football Club is a 15 minute walk from Grangetown Train Station.
Road closures
Due to the number of people that are expected to take part in this event, there will be a rolling road closure to maintain the safety of all those that are taking part.
Once the procession has passed, the roads will re-open to traffic and access will be maintained for the duration of the event to Westgate Street; Greyfriars Road; Tudor Street and Ninian Park Road and Cathedral Road.
The following timings below are estimates and are based on assumptions on how long the procession takes to complete the route.
From 1.30pm until 3.30pm
Sloper Road, from the junction with Leckwith Road to the junction with Bessemer Road.

Leckwith Road from the junction with Sloper Road to the junction with Atlas Road.
From 2pm until 4pm
Wellington Street from the junction with Leckwith Road to the junction with Cowbridge Road East.
From 1.30pm until 4pm
Cowbridge Road East from the junction of Cathedral Road to Westgate Street.

Castle Street; Duke Street; Kingsway and North Road up to Column Road