Contactless technology to help homelessness in Cardiff
13 March 2018, 10:13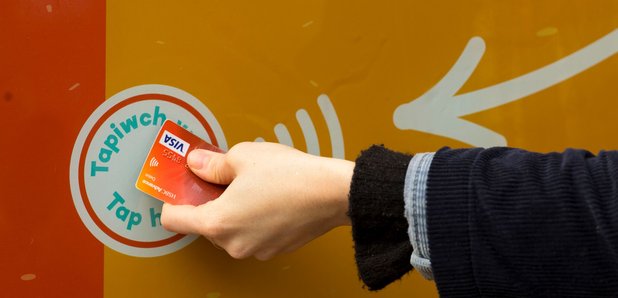 People in Cardiff can now use their contactless debit or credit cards to donate to those who are homeless or at risk of homelessness.
Funded through FOR Cardiff, an interactive screen featuring Cardiff Blues' Sam Warburton, has been installed on the Hayes. The screen and technology behind it enables members of the public to 'Card it for Cardiff' by tapping their card on the window at any time of the day or night.
For every tap, a fixed fee of £2 will be put towards small grants for those who are currently experiencing homelessness or at risk of homelessness. The grants will be distributed through the city' frontline services and donations will be doubled thanks to the Four Acre Trust.
Give DIFFerently was launched in November of 2017 to encourage people visiting and living in the city to think differently about how they give to those who are begging, homeless or at risk of homelessness.
A partnership between FOR Cardiff, The Big Issue Cymru, Cardiff Council, Community Foundation in Wales, Huggard, the Salvation Army, South Wales Police, The Wallich and Public Health Wales, Give DIFFerently shines a light on the wealth of services provided to help combat rough sleeping across the city, as well as fundraising to provide grants for individuals at risk.