Velindre West Coast Bike Ride
18 September 2017, 00:00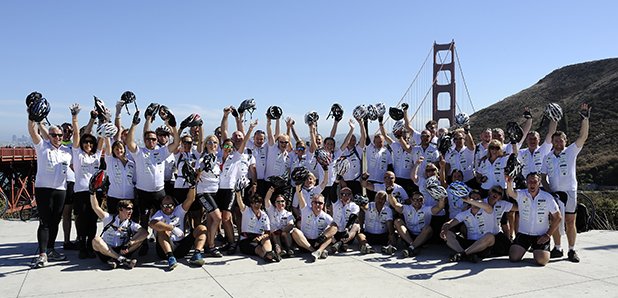 The latest Velindre cycle challenge links California's most iconic cities San Francisco and Los Angeles. Highway 1 is famous for running along some of the most beautiful coastlines in the USA.
The challenging route traverses the movie-magic producing coast, but these Californian kilometres open up to nothing less than the ideal setting for a classic adventure story. From the seats of the bicycles, you will immerse yourself in an exhilarating cycling experience, the twisting, cliff-hugging, 600 kilometre route along the nation's most famous coast will take 6 days of riding to complete.

Join Velindre Patron & Wales and Lions Legend Shane Williams as he leads the ride from 22nd -30th September 2018.
Minimum sponsorship level required, but don't worry, Velindre Fundraising have supported hundreds of fundraisers to raise and achieve their fundraising target.

If you would like more information please ring 029 2031 6211
Click here to find out more information about Velindre West Coast Bike Ride