Under-Fire Southern Health Chief Exec Steps Down
30 August 2016, 12:22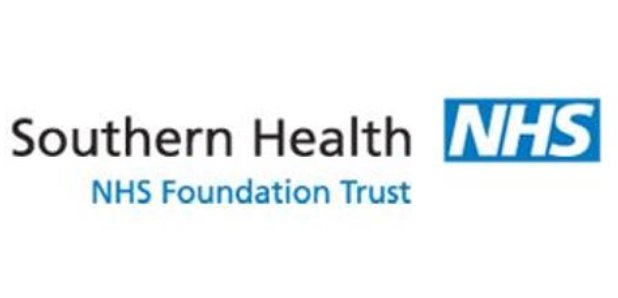 The chief exec of the under-fire Southern Health NHS Trust has stepped down from her role.
Katrina Percy says her position at the Calmore-based mental heath trust is 'untenable' - after months of scrutiny over unexpected deaths not being properly investigated.
She's moving to a role providing strategic advice to GP leaders across Hampshire.
The trust has been the subject of independent government reviews since it was revealed it failed to investigate the unexpected deaths of hundreds of its patients between 2011 and 2015.
In a statement, Ms Percy said:
``I have reflected on the effect the ongoing personal media attention has had on staff and patients and have come to the conclusion that this has made my role untenable.
``I have therefore come to the difficult decision to step down from my role as chief executive after nine years.
"I am delighted to be taking on an alternative role, providing strategic advice to local GP leaders as they work with others to transform the way in which health services are delivered across Hampshire, and I feel that now is the right time to take on that new challenge.
``I know, and understand, that many will say I should have stepped down sooner given the very public concerns which have been raised in the past months.
``I stayed on as I firmly believed it was my responsibility to oversee the necessary improvements and to continue the ground-breaking work we have begun with GPs to transform care for our patients.''
The Trust said Julie Dawes, who joined the organisation in May as director of nursing and quality, is now acting as interim chief executive.
Tim Smart, interim chairman of the Trust, added:
``Katrina has come to the conclusion that due to the significant focus on her as an individual, it is in the best interests of the Trust, patients and staff for her to step down. I have agreed, on the basis that her position has become untenable because of ongoing personal media attention.
``Katrina has ensured that Southern Health is now working more closely with other health and care organisations in the region to provide more joined up care, so more people receive support at the right time and place.
``Katrina leaves the Trust financially sound and well-positioned to create a new form of multi-specialty community provider in Hampshire and the Isle of Wight.
``I wish Katrina every success in her future endeavours, and thank her for her years of service.''
Southern has been under intense scrutiny following the deaths of hundreds of patients, including 18-year-old Connor Sparrowhawk who died in 2013.
In October, a jury inquest ruled that neglect contributed to the death of Mr Sparrowhawk, who drowned after an epileptic seizure at Slade House in Headington, Oxfordshire.
But in April, inspectors concluded that the trust was still failing to protect patients from risk of harm.
Care Quality Commission inspectors found that robust arrangements to probe incidents, including deaths, had not been put in place, resulting in ``missed opportunities'' to prevent similar events.
In December, an independent investigation found Southern Health had failed to probe the deaths of hundreds of people since 2011.
Southern Health is a mental health trust providing services to 45,000 people across Hampshire, Dorset, Wiltshire, Oxfordshire and Buckinghamshire.
It employs around 9,000 staff who work from over 200 sites, including community hospitals, health centres, inpatient units and social care services.
Trending On Capital FM