Arrests After Two Die At Portsmouth Festival
30 May 2018, 12:38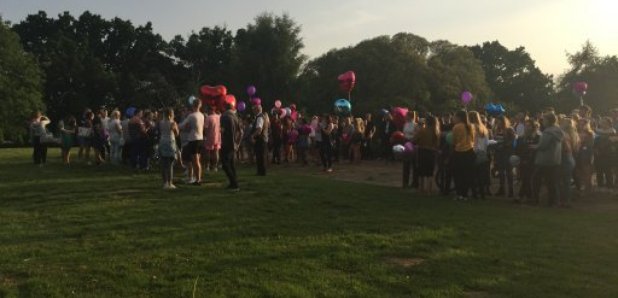 Police have now released all five people, arrested after two deaths at Portsmouth's Mutiny Festival, while they continue investigating.
They'd both taken pills at the event on King George V Playing Fields in Cosham on Saturday.
The family of 18-year-old Georgia Jones say she was 'very strong-willed' and 'loved her job' as a carer for people with disabilities. 20-year-old Tommy Cowan's dad Damian says he'll miss him so much.
The 21-year-old woman from Waterlooville and 21-year-old from man Havant who were arrested on suspicion of being concerned in the supply of Class A drugs have been released from custody but remain under investigation.
A 20-year-old man from Havant, 20-year-old man from Waterlooville and 22-year-old man from Cosham who were previously arrested on suspicion of being concerned in the supply of Class A drugs had already been released under investigation.

Anyone who has information that they think might be useful to police enquiries should call 101.
Friends and relatives of Georgia and Tommy gathered at Leigh Park Gardens, part of Staunton Country Park in Havant, on Monday evening with bunches of flowers and let off brightly coloured helium-filled balloons of all shapes and sizes.
Mr Cowan's father arrived carrying a giant red heart-shaped balloon and hugged loved ones as he was offered condolences. He said the two families had never met before but were brought together in the wake of the tragedy.
At least 100 people gathered on the steps of the park overlooking a lake and on the count of three let their balloons fly off up into the sunset.
The family of 18-year-old Georgia, from Havant, said:
"Georgia was a very strong-willed and opinionated young lady.
"She was a shoulder for anyone that needed it. She loved her job working with people with learning and physical difficulties. We just hope she uses her 'indoor voice' wherever she may be."
20-year-old man Tommy Cowan's dad Damien Cowan said:
"My baby boy, I miss you so much and can't believe you are gone.
"Fly high with the angels and sleep well. Until we meet again, I love and miss you always."
The pair were among 15 revellers admitted to Queen Alexandra Hospital from the event that night, with organisers issuing a warning of a "high strength or bad batch" of drugs.
Police said Ms Jones had taken ill at the festival at 7.10pm before Mr Cowan was found collapsed 20 minutes later.
A further 12 festival-goers went to the hospital on Saturday, but their cases were "not necessarily all drugs-related", a QA Hospital spokeswoman said.
Sean Paul paid his respects to the loved ones of the pair who died, as did Craig David, who tweeted: "My heart goes out to the family and friends of the two young people who lost their lives at @MutinyFestivals yesterday."