Southampton Man On Trial Over Cheeki Rafiki Deaths
7 June 2017, 06:14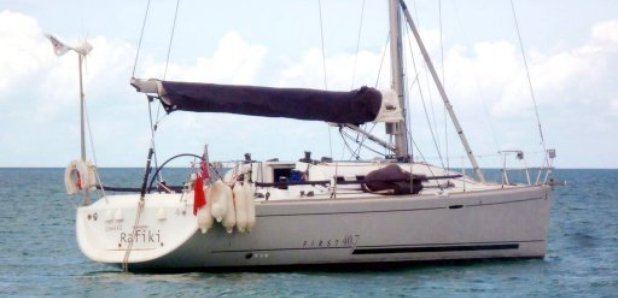 The director of a Southampton firm's going on trial - charged over the deaths of four sailors when their yacht capsized.
Douglas Innes' Stormforce Coaching managed the Cheeki Rafiki - which lost its keel in the North Atlantic three years ago.
He denies manslaughter by gross negligence.
The yacht lost its keel as the crew were returning the 40ft yacht from Antigua to the UK in May 2014 when it got into trouble more than 700 miles from Nova Scotia.
On board were skipper Andrew Bridge, 22, from Farnham in Surrey, as well as crew members Steve Warren, 52, and Paul Goslin, 56, both from Somerset, and James Male, 23, from Romsey.

The US Coastguard was criticised for calling off its search after two days, but after protests from family and friends, and intervention by the British government, the search was re-started and the boat found, but without any sign of the four men.
Douglas Innes, director of Stormforce Coaching Limited, appeared at Winchester Crown Court to enter his not guilty pleas to four counts of manslaughter by gross negligence.
He also denied a further charge of failing to operate the Cheeki Rafiki in a safe manner between 18 March 2013 and 18 May 2014.
He also appeared as representative for Stormforce Coaching and entered a not guilty plea on behalf of the company to a charge of failing to ensure the vessel was operated in a safe manner contrary to section 100 Merchant Shipping Act 1995.
The trial at Winchester Crown Court is expected to last four weeks.