Win Up To £10,000 To Spend On A Car At Arnold Clark
2 October 2017, 00:00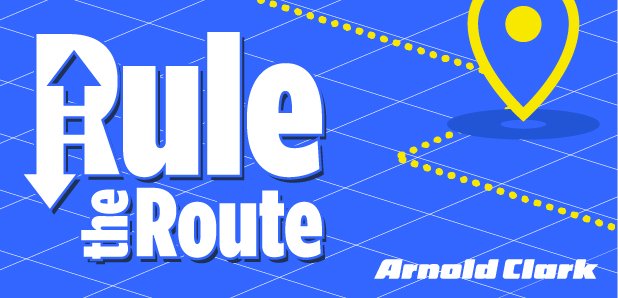 Capital have teamed up with Arnold Clark to celebrate their Best Deal Guarantee and reward some very lucky listeners!
Listen to Garry Spence on Capital Drivetime from Monday 9th October and if you can Rule the Route you could win £1,200 cash, plus up to £10,000 to spend on a car at Arnold Clark!
Plus there's loads of cash to be won along the way – as for each correct move you guess you'll get £100; meaning Route Rulers can win daily cash prizes, that could build up to be worth over £1,000!
All thanks to Arnold Clark's Best Deal Guarantee!
Arnold Clark guarantees the best used car deals in the UK.
With low rate finance on all used cars at 7.9% APR representative, you'll be hard pressed to find a better deal. But if you do, they'll give you back double the difference!
More on Best Deal Guarantee and full terms and conditions can be found here >
Visit ArnoldClark.com and start your search with the Best Deal Guarantee on over 18,000 used cars at the UK's number 1 dealer website
See what you could choose from if you can Rule the Route!
You can also find Arnold Clark on
Click here to see full terms and conditions >