Capital Reports - Scotland
19 February 2018, 12:32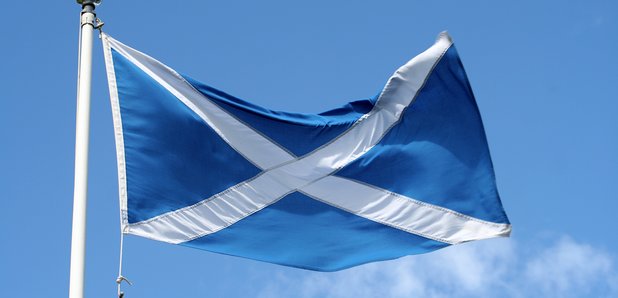 The top stories in Scotland updated throughout the day - listen on FM, Online and Digital.
Monday 19th February
Man Rescued After 12 Hour Operation
A skier who fell two hundred metres off a Scottish mountain's been rescued after a 12 hour operation.
Volunteers called it one of the most difficult they've done over the last year.
They were called out near the top of Aonach Beag yesterday.

Prisoner Dies at HMP Glenochil
A man's been arrested after a prisoner died at Glenochil prison.
Police were called to the jail in Clackmannanshire on Saturday.

Body Recovered 'Not Liam Colgan'
Brother Of Missing Man Says Body Pulled From River 'Not Him'
The family of missing Liam Colgan say a body pulled from a river in Hamburg isn't him.
The 29 year-old from Inverness disappeared just over a week ago while on his brother's stag weekend there.

Spotlight On The Halo Trust
Scotland's biggest NGO's the latest in the spotlight amid the Oxfam scandal.
It's reported The Halo Trust's suspended a member of staff after a sexual assault allegation.

New Clinic To Open In Glasgow
A clinic supporting women who've survived a sexual assault's to open in Glasgow on Saturday.
The My Body Back project is the first of its kind in Scotland.

Councils Want More Money For Pay Rises
Scotland's councils want more money from the Scottish Government to help them give staff a pay rise.
Local authority umbrella group Cosla say additional funding being provided may not be enough.

Christie "Desperate" For One Last Chance
Elise Christie says she's "desperate" to overcome an ankle injury in her final chance for Winter Olympics glory.
The speed skater will have to have a fitness test before it's decided whether she can race in the 1000 metre heats tomorrow.

3 Billboards Takes 5 Gongs
Three Billboards was the big winner at last night's Baftas.
It got five awards - including best film, with star Frances McDormand taking Best Actress.
Gary Oldman won Best Actor for Darkest Hour - and Daniel Kaluuya was given the Rising Star award - which he dedicated to his mum.
Many also wore black showing support for the Time's Up and Me Too campaigns.