Chart Update: Can Usher, Pixie Lott Or Ella Henderson Storm Into Pole Position?
3 October 2014, 14:07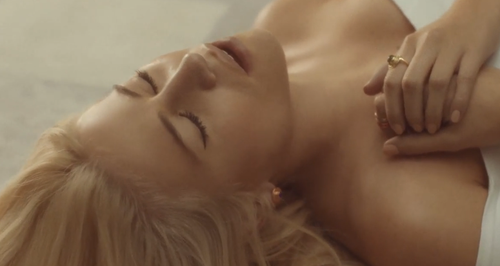 Meghan Trainor raced to the top of the Big Top 40 with 'All About That Bass', only hours after it was released! It seems like the entire globe has been belting out her 'booty anthem'. However, the girl from Nantucket may have her work cut out for her this week as releases from pop legend Usher, Pixie Lott & Ella Henderson look to take over as champion of the chart.
Let's take a look at this week's tunes to help you decide who YOU think should take the top spot…
Break Up Song - Pixie Lott
If you have a gorgeous male model as a boyfriend then why not hire him to play your love interest in a music video. This is exactly what Pixie did last week when she released the 'Break Up Song' music video featuring none other than her real life boyfriend Oliver Cheshire. Let's face it, we can't blame her can we.
She Came To Give It To You - Usher feat. Nicki Minaj
It feels like you can't listen to a song this year without one of those signature Nicki Minaj verses cropping up and making the track ten times sassier. Whether it is August Alsina, Jessie J or Usher, Nicki's raps are the hot accessory for any Big Top 40 track this year. Hopefully the new Queen of Rap can sprinkle some of that Minaj magic onto Usher's latest release.
Glow - Ella Henderson
It has been a long time coming but we are finally close to getting our hands on Ella Henderson's debut album 'Chapter One'. Her second single 'Glow' is due out this weekend. It has been almost a four month wait since the lead single 'Ghost' was released back in June, will the 18 year old give Meghan Trainor a run for her money.
Remember to tune in at 4PM to listen to the freshest chart around with Marvin Humes! You can also follow the chart updated online in real time right here.
You May Also Like…
Trending On Capital FM
Shows & Presenters
Capital Playlist
Latest Videos