Chart Update: Can Meghan Trainor Knock Jessie J Off The Top Spot?
25 September 2014, 12:54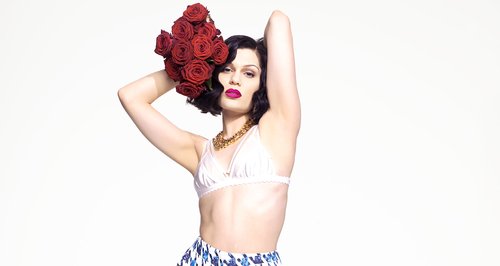 Jessie J, Ariana Grande & Nicki Minaj enjoyed instant success last Sunday when they raced to the top of the Big Top 40 with 'Bang Bang', only hours after releasing the track! However, it's been 'All About That Bass' this week as Meghan Trainor may prove a worthy competitor.
The trio of Jessie, Ariana & Nicki may prove to be too much of a pop powerhouse force in the next few weeks for anyone to topple them from their perch. However the world has been taken by storm by newcomer Meghan Trainor and her insanely catchy hit 'All About That Bass', so perhaps Jessie & Co aren't as safe as we first thought.
Let's take a look at this week's tunes to help you decide who YOU think should take the top spot…
Bang Bang - Jessie J feat. Ariana Grande & Nicki Minaj
These three ladies are no strangers to being in the driving seat when it comes to the charts. Can they make it two consecutive weeks this Sunday?
All About That Bass - Meghan Trainor
From out of nowhere Meghan Trainor has sent booty shaking shockwaves throughout the globe with her smash hit 'All About That Bass'. Could the girl from Nantucket make her way to No.1?
Let It Be - Labrinth
If you haven't seen Labrinth's music video for 'Let It Be' then you are in for a treat today. The man from Hackney has been working on the follow up album to his debut LP 'Electronic Earth'.
Remember to tune in at 4PM to listen to the freshest chart around with Marvin Humes! You can also follow the chart updated online in real time right here.
You May Also Like…
Trending On Capital FM
Shows & Presenters
Capital Playlist
Latest Videos