Jazz Carlin to carry the flag for Team Wales
3 April 2018, 13:23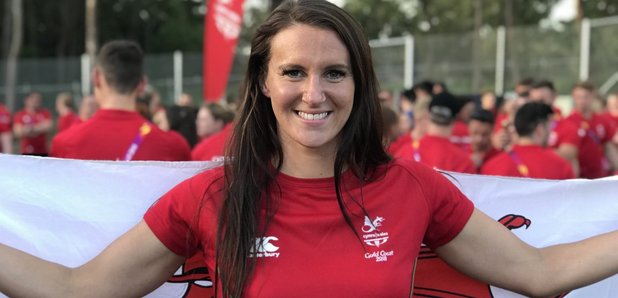 Welsh swimmer Jazz Carlin insists she can juggle her Commonwealth Games goals and long-term open water ambitions.
The 27-year-old will lead Team Wales out at the opening ceremony on Wednesday at the Carrara Stadium in the Gold Coast after being chosen as the country's flag bearer.
Carlin, who won two silver medals at the Rio Olympics in 2016, will compete in the 200m, 400m 4x200m relay and look to defend her 800m title but has been focusing on the 10k open water swim having started competing last year.
The European Championships in Glasgow in August are also a big focus this year but Carlin believes she can balance everything.
She said: "It's a bit different as I've been doing a lot more open water training but it'll be a good chance to test out my speed. I'm really looking forward to getting racing again.
"I'm getting used to it and learning about open water. I'm here now though so I have to focus on the pool and take on open water afterwards. You always want to be at your best."
The new distances mean she could challenge for up to four medals at the Olympics in Tokyo in 2020 if she also races in her new 1500m distance.
But, for now, the Swindon-born swimmer is just looking forward to her fourth Games.
Carlin said: "It's a bit surreal, it's my fourth Commonwealth Games but I've never been to an opening ceremony as swimmers don't usually have the opportunity to go.
"It's nice to see a different side now I'm older. When I was younger I was a bit like a rabbit in the headlights so now I can help the other athletes along the way."
Carlin made her Commonwealth Games debut as a 15-year-old in Melbourne in 2006.
Four years ago she also became the first Welsh female swimmer to win a Commonwealth title since Pat Beavan in 1974 when she claimed her 800m gold.
Carlin added: "It feels like it's full circle. I started when I was 15 and 12 years later I'm back in Australia at my fourth Commonwealth Games. If someone told me 12 years ago I'd be going to four I would have said 'no way'."