House prices in Wales show north-south divide
11 July 2018, 12:17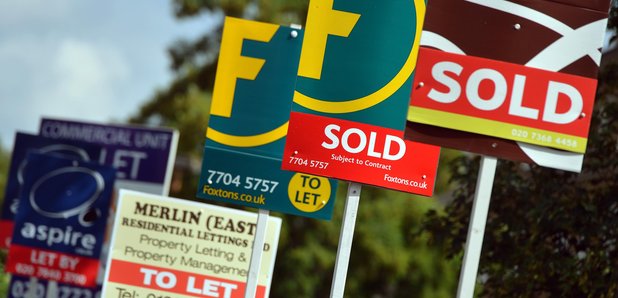 A study by Principality Building Society has revealed a north-south divide in house prices in Wales.
Their research shows property values haven't increased in any area of North Wales, in the last quarter, despite prices rising in most parts of South Wales.
Anglesey saw an 11 per cent fall in house prices in the last quarter, with values falling 7.8 per cent in Wrexham, and 6.1 per cent in Flintshire.
Overall, the average house price in Wales has risen by one per cent over the last year to £176,456.
The study also suggests the growth in house prices is slowing, with the number of properties being sold down by five per cent.
Tom Denman, Chief Financial Officer at Principality Building Society, said: "The subdued housing market growth is consistent with the picture across the rest of the UK.
"Whilst house prices have grown modestly, the data suggests there was an increase in higher value sales prior to the introduction of the new stamp duty in Wales, which may have driven up prices in Q1.
"This has resulted in a more marked fall in average prices quarter-on-quarter.
"Lending to first time buyers is relatively good, with opportunities to take advantage of low interest rates and Help to Buy schemes.
"Next time buyers are showing more caution and this is likely a result of uncertainty around rising interest rates, Brexit and the subdued nature of the wider economy."