Wakestock 2014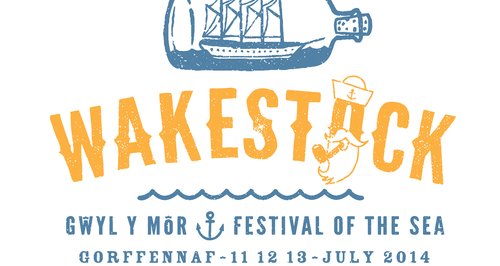 Did we 'Pap' you with our Giant Capital Letters? Maybe we made you one of our Capital Stars? See if you've made one of the galleries below!
Wakestock Gŵyl y Môr was amazing! Our Capital Street Stars had an amazing time taking your pictures and now, we've uploaded them all for you to see! Were you Pap'd?
Were you able to catch any of the Wakeboarding action down on the beaches? Or maybe you were nursing a sore head?
Wakestock has always been about more than just the music – we've also attracted the best wakeboarding talent in the world to this tiny corner of North Wales, who make the pilgrimage every year for their chance to take the title of Wakestock Champion. This is the contest which all the riders love – throwing down the tricks in front of the biggest crowds at any European contest in the stunning water of Abersoch Beach and Pwllheli Marina. The festival crowds enjoy watching the action during the daytime and enjoying some chill time on the stunning beaches before returning to the festival site for more music action.
The festival takes place on the stunning Llyn Peninsula in North Wales. The Llyn is tucked away beyond Snowdonia's craggiest peaks, with the Irish Sea on one side and Cardigan Bay on the other, the Llŷn has a distinctive, unspoilt character that's all its own. Its sunny southern coast draws surfers, wakeboarders and sailors, while the ancient pilgrimage site of Bardsey Island, at its tip, is a haven for wildlife.
The festival showcases the best in music, comedy, poetry, arts and food and drink from across Wales. This year included daytimes filled with activities for the whole family including workshops, a fantastic fairground, amazing art installations, entertainment and activities for all ages and much more. The evenings saw some of the country's top bands and DJs take to the stage. Plus, this year there was even the addition of an extra stage and more music to suit all tastes and ages.