Register To Play Lost For Words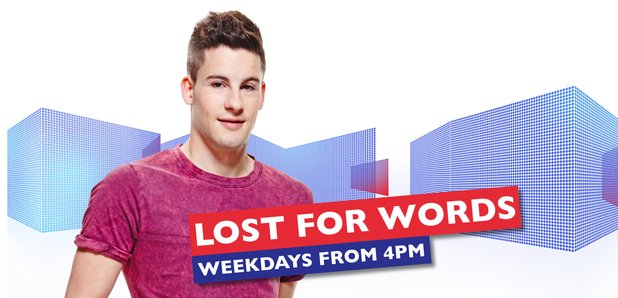 Lost for Words is back, and it's tougher than ever!
Have you got an answer for everything?
Reckon you could hold your nerve against the clock?
Then you need to play Lost For Words!
All you have to do is answer as many questions as you can in 20 Seconds from the chosen category, but all the answers have to start with the same letter and without getting Lost for Words!
If you want to get to the top of the leaderboard, Register below then listen to Martin Lowes every weekday from 4pm!
| | | |
| --- | --- | --- |
| NAME | LOCATION | SCORE |
| DIANNE | BLAYDON | 9 |
| REBECCA | SPENNYMOOR | 7 |
| SCOTT | SPENNYMOOR | 6 |
| KEVIN | BORO | 5 |
Louisa Johnson Plays Lost For Words
Chris Ramsey Plays Lost For Words
Scotty T Plays Lost For Words