Where To Spot Little Mix!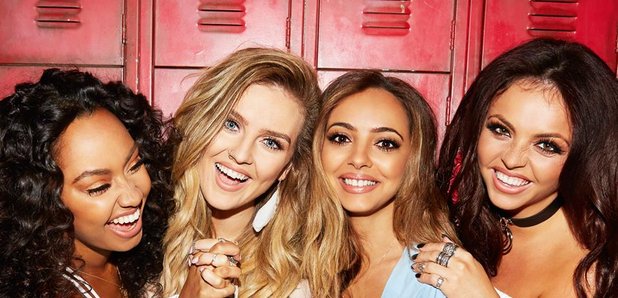 Little Mix are back in the North East this weekend but if you can't wait that long to see them, here's where they'll be...
Grab a sharpie, something to write on and get searching the North East for the Little Mix lasses. If you are lucky you might just spot the girls at some of these places before or after their gig in Newcastle this weekend!
1. The Pub / Primark/ Greggs
Let's start with these three places. It might take you a bit of time to track wor Jade down as you know, there's plenty of pubs, Primarks & Greggs in the North East!
Perfect day got new pjs from Primani, steak bake from Greggs, show at @ArenaNewcastle and finally a Newcy Brown #itsgoodtobehome xjadex pic.twitter.com/00rBI5uKOC

— Little Mix (@LittleMix) 11 October 2017
2. South Shields
Perrie loves nothing more than walking her Dog when she's back at home! So grab your dog or borrow one from a friend and head to the The Leas or maybe Temple Park fields, its a dog walkers paradise!
3. Binge Watching Game of Thrones
Jade is obvs a massive fan of the show after posting this hairdo on insta likening her appearance to Daenerys Targaryen from Game of Thrones.
likening her appearance to Daenerys Targaryen from Game of Thrones

Read more at: http://www.shieldsgazette.com/news/jade-from-little-mix-channels-game-of-thrones-daenerys-with-new-blonde-hairdo-1-862515
4. Watching The Match
See ya Sunderland, move over Newcastle. When you're a sand dancer like the lasses there's only one team to support. The mighty South Shields FC! Up the Mariners!
Here's Jade Thirlwall's message to the Mariners ahead of next month's FA Vase final pic.twitter.com/aEFhOETrsf

— South Shields FC (@SouthShieldsFC) 22 April 2017
5. Nana's House
Of course the girls are going to have loads of family time when they come home but Perrie's Nana should be on the stage! Check out this sick rap!
If you do manage to spot them, you have take a picture and tweet it to @CapNorthEast or it defo didnt happen!