Who Sang it better, Adele, Bieber or Lukas Graham?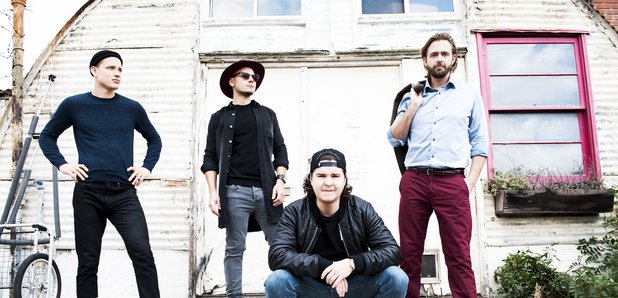 The chart topping Danish BAND have been flying high ever since there debut in the UK with "7 years old". Since then they covered some of the hottest tracks and made them their own.
That's right, they are a band not one guy! Made up of "Luke the Duke" , Magnus Larsson and Mark Falgren, this Ghetto pop group continue to keep us hooked with their stunning tunes and covers!
Only the bravest would take on an Adele track right? We've gotta' throwback to when Lukas Graham popped in for a Capital Live Session and surprised us with 'Hello'. As well as Beyonce, Adele should have gave these boys a holla' at the Grammys after this BEAUTY!
Lukas Graham - Hello (Adele Cover) (Capital Live Session)
Lukas Graham perform Adele's 'Hello' Live for Capital FM.
04:51
Who could forget the moment that Lukas Graham played at 2016's Summer Time Ball! They played the most AMAZING set at Wembley, including massive tracks like "7 Years Old" & "Mamma Said" - Whilst sporting a football top and comfy jeans can I add…ULTIMATE RESPECT!
Check out the moment that Lukas Graham pulled off a Biebs cover ending their set at the STB with something extra special! They blew the crowd away with 'Love Yourself', an unforgettable surprise...relive the moment again and again!
Lukas Graham - 'Love Yourself' (Live At The Summertime Ball 2016)
Lukas Graham - 'Love Yourself' (Live At The Summertime Ball 2016)
04:58
Wanna bag yourself tickets to see Lukas Graham live!? Check out Capital Breakfast all this week!
CAPITAL BREAKFAST // BODG+MATT // 6-10AM
Lukas Graham in 30 Seconds!

Get everything you need to know about Lukas Graham in 30 Seconds!

00:38
Trending On Capital FM
Shows & Presenters
Capital Playlist
Latest Videos