Lass Vs Food Challenge
Remember the girl who took the Internet by storm by conquering THAT epic burger challenge in Newcastle?
Well we contacted Kate Ovens to see if she was up for stepping up to the plate with our very own challenge!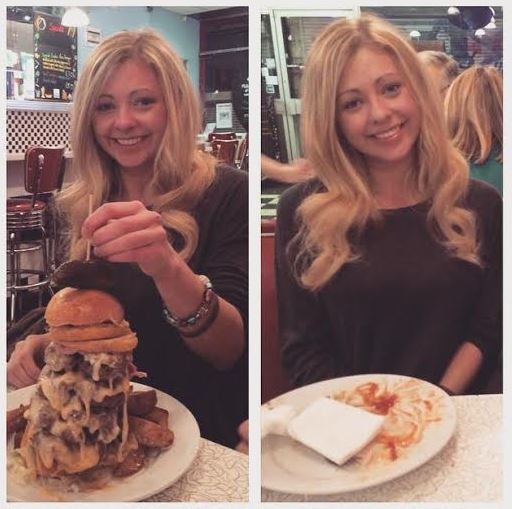 The Lad Bible dubbed her the "worlds best girlfriend" and we couldn't quite believe it so we got The Fat Hippo Underground on board to cook up a storm!
The beast of a challenge contains a 24oz burger challenge complete with cheese and bacon, a portion of onion rings and a strawberry milkshake!
Watch the video to see how quickly Kate manages the burger!