Two Men Sentenced After Burying Dog Alive On Teesside
1 March 2017, 13:48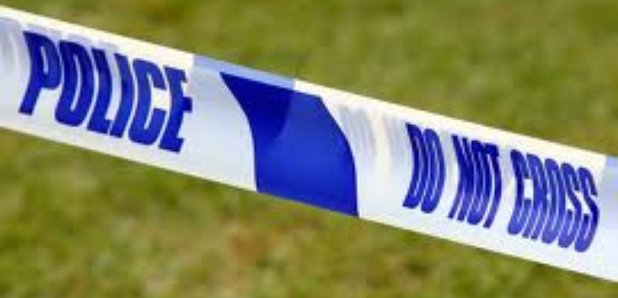 Two men have been jailed after they hammered a nail into a dog's head and buried it alive in Kirkleatham Wood.
Michael Heathcock, 59, and Richard Finch, 60, both from Redcar, had pleaded guilty to offences under the Animal Welfare Act.
Dozens of protesters gathered outside the court with their dogs and packed the public gallery to see the pair sentenced, shouting "Justice'' after they were jailed.
John Ellwood, prosecuting for the RSPCA, told Teesside Magistrates' Court the facts of the case were "extremely distressing''.
He said:
"Michael Heathcock and his friend Richard Finch together attempted to kill Mr Heathcock's terrier type dog Scamp by hitting it on the head with a hammer and driving a nail into its skull and then bury it alive."
They decided to carry Scamp, who was deaf, blind and incontinent, to Kirkleatham Wood along with a claw hammer and a nail before digging a hole to bury the dog.
Mr Ellwood said the married couple who discovered Scamp had heard grunting noises coming from a pile of earth and went over to investigate.
After discovering the stricken animal they rang the police and took the dog to a vet.
Mr Ellwood said the vet concluded there would have been a minimum of six blows to the head and in 30 years it was the worst case of animal cruelty he had ever seen.
The court was told Heathcock thought he could not afford to have the 16-year-old animal put down, believing it would cost £300, so they decided to do it themselves.
Jailing them for four months each, chairman of the bench Frances Linsley said:
"This was a barbaric act which was premeditated and caused untold suffering to the dog Scamp.''
Dominic Tate, defending, claimed Heathcock loved the dog and "after 16 years of having Scamp and caring for the dog this was not his intention''.
"He did not set out to cause unnecessary suffering.''
Responding to the sentencing, Redcar MP Anna Turley said:
"I am pleased they have received a custodial sentence for what they did but the punishment is still not enough for the severity of the crime. The judge is limited by current sentencing guidelines and they will probably only be in prison for two months.
"This verdict also highlights how lenient the earlier sentence for the Frankish Brothers and their attack on Baby the Bulldog was given that they escaped prison altogether despite equally horrific behaviour.
"These cases highlight the inadequacy of the law in the area of animal abuse and why my bill for tougher sentences is so desperately needed. I will continue to press for my bill to be heard to increase the maximum sentence from 6 months to 5 years."