South Shields Teenage Couple Killed In Manchester Bombing
25 May 2017, 08:42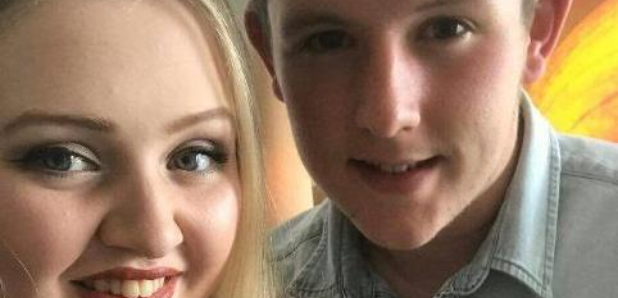 A teenage couple killed in the Manchester Arena bombing "wanted to be together forever and now they are'', their families have said.
Chloe Rutherford, 17, and Liam Curry, 19, from South Shields, were "inseparable'' and "beautiful inside and out''.
The teenage sweethearts were among 22 people killed when suicide bomber Salman Abedi blew himself up after a pop concert on Monday night.
In a joint statement released through Greater Manchester Police their relatives said:

"On the night our daughter Chloe died and our son Liam died, their wings were ready but our hearts were not."
"They were perfect in every way for each other and were meant to be."
"They were beautiful inside and out to ourselves and our families, and they were inseparable."
"Chloe always described herself as ditzy who Liam adored and would do anything for, including dealing with Chloe's demands for chocolate."
"They lived to go to new places together and explore different cities. They wanted to be together forever and now they are.''

The cricket club in South Shields where Liam played since the age of six has also paid tribute.

Marsden Cricket Club said:
"We are heartbroken and devastated to report that both Liam & Chloe have tragically lost their lives as a result of this atrocity.
Liam has been part of the club from the age of just six and we have all seen him develop into an incredibly strong and mature young man, supporting has family through the loss of his father Andy earlier this year.
He was developing into a fine cricketer and coach and was undoubtedly going to be part of our first team for many years to come.
Chloe like Liam was an incredibly strong person, supporting Caroline, Zack and of course Liam through the loss of Andrew.
Quiet but not shy she was a pleasure to be with around the club and I am sure she would have become a close friend to all in the years to come.
We would like to send our deepest condolences & sympathy to the other victims of the Manchester attack and also express our support for the emergency services & the people of Manchester whose support and bravery has been quite simply outstanding.
The thoughts of everyone at Marsden are with Liam's and Chloe's family and friends at this time, especially Chloe's brother Scott, Liam's brother Zack and his closest friend Ryan Little.
The loss of life, especially among young people is always hard to take.
When that loss is a result of senseless act of evil it is much more difficult to comprehend.
We must however be strong and resilient in the face of adversity and continue to live our lives as best we can in memory of Liam & Chloe. #741 #WeStandTogether"
Liam, a former pupil of Gateshead College, was studying for a degree in sport and exercise science at Northumbria University.
His father, Andrew Curry, died aged 49 in March after a long illness.
An obituary posted in the Shields Gazette said:
``My dad was my hero. I don't know how we can go on without him! I will be strong though and look after them as you asked me to Dad.''