Boulevard Raises £15,000 For Global's Make Some Noise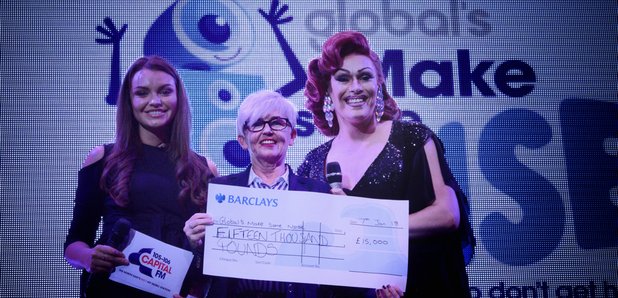 Throughout Boulevard's Christmas shows thousands of you bought raffle tickets to win some amazing prizes and help us raise money for Global's Make Some Noise!
Global's Make Some Noise is Capital's charity which supports small but brilliant projects across the UK including If U Care Share and Moving On Durham right here in the North East.
The lucky winners are:
Elaine Martin in Jarrow, whos off to House of Tides for an amazing meal (Ticket number 03579)
James Wesley in Whitley Bay, who will be seeing Katy Perry in Newcastle and will be staying at the stunning Matfen Hall in Northumberland! (Ticket number: 09097)
Jennifer Turnbull in North Walbottle, who's off for an amazing 3 day trip to New York, thanks to Kitchen's Plus! (Ticket number: 02606)
The Boulevard Christmas Raffle raised an incredible £15,000 for Global's Make Some Noise!
A huge thank you to everyone who got involved and bought a ticket, everyone who kindly donated prizes and to everyone at Boulevard who sold the tickets and organised it all. A special thanks goes to Miss Rory for making it all happen!