'Stranger Things' Season 3 - Release Date, Cast, Trailers & Theories
17 November 2017, 13:02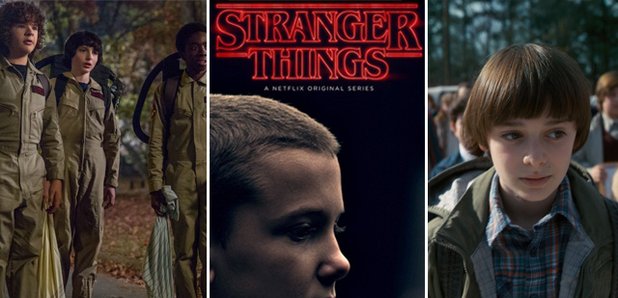 Season 2 may have finished but we're already looking ahead!
Heads up, there might be spoilers throughout this... we've warned you.
'Stranger Things' season 2 was just as incredible as we knew it would be. Eleven and co went absolutely HAM on those demogorgans and the whole series ended with one of sweetest prom scenes we think we've ever witnessed.
Now, we just need Netflix to renew the show and then the Duffer Brothers can continue to entertain millions all around the world with the Hawkins crew.
> 'Stranger Things'' Nancy & Jonathan Made Out In A Chicken Cottage & The Pics Are Eleven Out Of 10
Is there going to be a third season of 'Stranger Things'?
Considering that Netflix commissioned season two before the first had even aired, we would not be surprised if season three has already been ordered.
But when Netflix do decide that Stranger Things is worthy of another season, the Duffer brothers have already planned the next storyline.
"As the episodes were written by the Duffers, they realised that there was too much story for nine episodes. So it forced us to be judicious in which stories we tell this season. So one of the surprises was, not all of our grand ideas are going to be serviced in one season… If we had 40 ideas going into the season, 30 [we] are going to pick and the rest go in back of our head for, hopefully, future chapters", it has been revealed.
The brothers have spoken in the past about future seasons by stating that "hopefully you'll come to the end of season two and feel fully satisfied and want more, but you'll feel like it has come to a conclusion. But also we've laid the groundwork for further seasons".
Well, if that doesn't scream 'WE'RE GETTING A THIRD SEASON' then we don't know what will… except for an official announcement, obvs.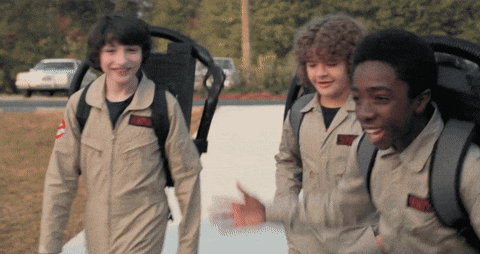 When will 'Stranger Things' season 3 be released?
If the time between the first two seasons is any indicator of time then it looks like we'll be getting the new season either late 2018 or early 2019 however nothing has been confirmed yet.
What's going to happen in 'Stranger Things' season three?
The creators of the show spoke to Hollywood Reporter about the previous season's finale, "They've shut the door on the Mind Flayer, but not only is it still there in the Upside Down, it's very much aware of the kids, and particularly Eleven. It had not encountered her and her powers until that final episode. Now, it knows that she's out there. We wanted to end on a little bit of an ominous note." Well, it definitely worked!
You May Also Like...