Riverdale's Camila Mendes Has Opened Up About Her Personal Struggle With Eating Disorders & She's An Absolute Hero
24 October 2017, 16:43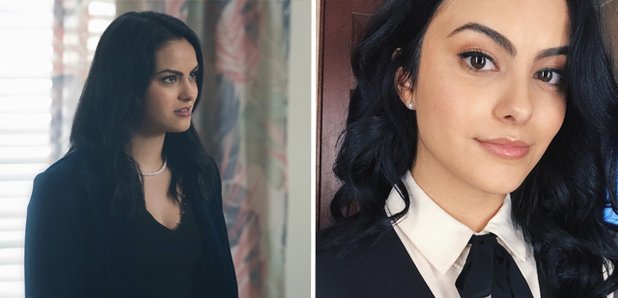 This comes after her co-star, Lili Reinhart, opened up about being sexually assaulted.
Riverdale's Camila Mendes has taken time out from her busy schedule to draw attention to a seriously important issue.
Addressing the stigma surrounding eating disorders, an announcement which was posted to her Instagram told fans that she was joining forces with Project HEAL.
> Riverdale's Lili Reinhart Has Bravely Revealed She Was Sexually Assaulted By Someone In A "Position Of Power"
Project HEAL are a non-profit organisation which helps people deal with eating disorders and allows them to afford treatment.
She also opened up about her personal struggle with an eating disorder: "I can say from experience that eating disorders are serious mental illnesses. Growing up, I watched my big sister suffer from one for many years, and I've experienced periods of my life when I've suffered symptoms as well".
Her aim with this campaign is to break the stigma surrounding eating disorders and she's doing so by "auctioning off a day on the Riverdale set".
Right then - where do we bid?
Pssst. Ed Sheeran was on TV with Riverdale's KJ Apa!
> We've Got More Riverdale News Over On Our App. Come Hang Out.