Kim Kardashian & Kanye West Have A DUE DATE For Baby 3 Amid Surrogacy Rumours
7 September 2017, 10:17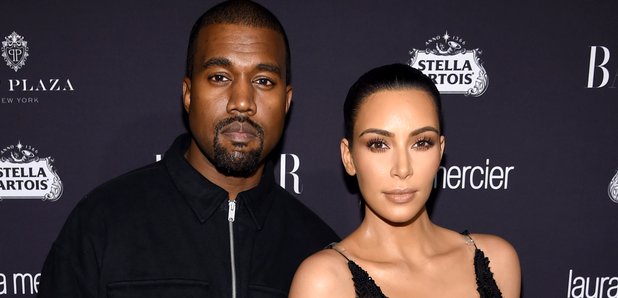 North and Saint are apparently getting a little brother or sister very soon!
It looks like the Kardashian clan might be getting another member in a few months time – Kim Kardashian recently confirmed she and Kanye West are trying for a baby and rumour has it, their surrogate is pregnant - and due to give birth in January!
According to TMZ, the couple will be welcoming their new arrival in the new year, and decided to use a surrogate rather than go through another natural pregnancy as Kim suffers from Placenta Accreta, which can be life-threatening.
Kim recently also made the revelation that she and Kanye were trying for another baby in a new interview with The Hollywood Reporter, revealing, "I hope so. There have been a lot of things said and Kanye and I have not confirmed anything. We're definitely trying. We are hoping so."

Although she didn't specify whether they are trying to conceive naturally or not, Kim has previously been open about the possibility of using a surrogate following complications in her previous two pregnancies with North and Saint and the pair are reportedly paying around $113,850 for the surrogacy deal.
According to Us Weekly, the couple have agreed on a surrogate in her late 20s, referred to them by an agency and their third baby is due in January 2018. They will be paying the woman $45,000 in 10 monthly instalments of $4,500.
They will also be liable for $5,000 for each additional child if the woman happens to have twins or triplets and they have paid a $68,850 deposit to the agency that sorted the deal.
The woman carrying the baby will also be subject to some rules including no drinking, smoking or using drugs. She also can't use hot tubs or saunas, eat raw fish or handle cat litter. Pretty bog standard pregnant-lady stuff, tbh.
Kimye have previously spoken about wanting a big family but she suffers from a potentially life-threatening condition in pregnancy called placenta accreta, so has discussed having kids by other means.
On Keeping Up With The Kardashians, Kim visited fertility specialists who advised her against carrying another baby herself. She revealed, "If the two doctors that I trust have told me it wouldn't be safe for me to get pregnant again, I have to listen to that.
"I'd love nothing more than to expand my family and just know that I have this world at home that's safe. And if for some reason I left this earth sooner than I really wanted to, then my kids would have a support system at home — so that I know that they would be okay if I wasn't here.
"I can't carry anymore kids… it's the worst. I give up. Kanye was really nervous about the surgery… but I know he would want to have more kids. I feel like surrogacy is the only option for me. Kanye and I are going to look into other options and see what we are comfortable with … but I'm definitely leaning towards [surrogacy]. I always knew surrogacy was an option - now it's my reality. Whatever is meant to be will be."
We can't wait to find out if it's true – North and Saint would make awesome older siblings!