"Embarrassing!" Fans Are Not Impressed With Stephen Bear's Cringe PDAs To Make Charlotte Crosby Jealous
10 January 2018, 16:24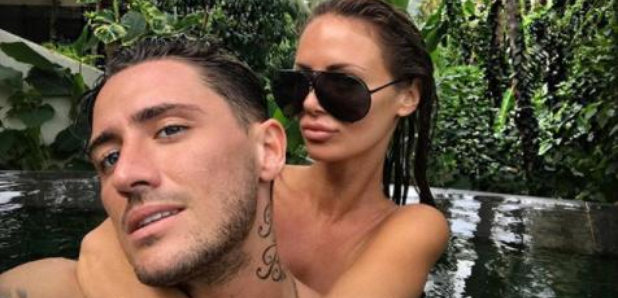 "You was in love with Charlotte like 2 days ago."
Stephen Bear can be very problematic sometimes and does things that make his fans raise an eyebrow or two.
And just 10 days into the new year, he's back causing trouble left, right and centre.
Just a few weeks ago the reality star was begging for Charlotte Crosby to take him back and declaring his undying love for her on a public post on the 'gram (which she declined) and now he's posting snaps snogging the face off another woman on Snapchat.
Like seriously, Bear?!?!?!
Bear took to his Snapchat stories on Tuesday night to post a series of extreme clips of him on a night out in Bali with 28-year-old beautician Jessica Braithwaite. In the bizarre snaps that have since been deleted, the beautician grinds on Bear in a club before she pulls up her skirt and continues. It's as WTF as it sounds.
And of course fans dragged him for "rebounding" and being "embarrassing."
Commenting under a pic of Bear and Jessica on Instagram, one confused person wrote: "How you gonna declare your undying love for your ex less than a month ago & be on a holiday with the next chick this fast? how on earth is that girl not embarrassed... Making out this is love."
Another two quipped: "I don't believe he genuinely likes this girl. It was only 19 days ago he was begging for Charlotte. Rebound I say" and "You was in love with Charlotte like 2 days ago." [sic]
It makes perfect sense though since Bear only started posting pics of his new girl after Charlotte shared some snaps cosied up with her new man, Joshua Ritchie.
Grow up, guys.
While you're here, watch the moment Charlotte dumped him...