The Little Boy From Jumanji Isn't The Adorable, Chubby Faced Kid We Remember; He's Changed. A LOT.
3 April 2017, 13:29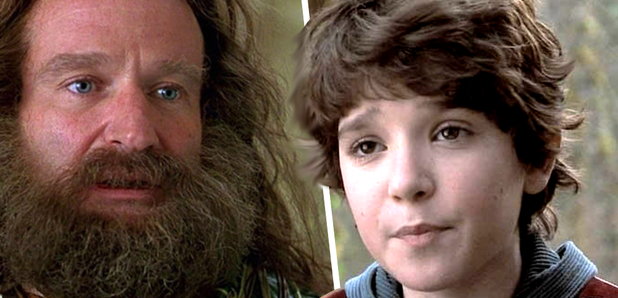 WHAT YEAR IS IT?!
Prepare to feel old... The original Jumanji was released in December 1995. Yeah. We know, right? The Robin Williams adventure film is 22 years old. That's two years older than Zara Larsson, FYI.
And if that's not shocking enough, wait until you see what Bradley Pierce, the actor who played Peter Sheperd, looks like now.
We all remember Peter as a 13-year-old cutie who ended up transforming into a monkey, but now aged 34, Brad looks more like Robin's Alan Parrish.
He's got a lot less hair.
He's got a rad beard.
And - most shockingly - he's got three children.
WHAT HAPPENED TO THE LITTLE BOY WHO WOULD ONLY EAT BANANAS AND FLING HIS OWN POOP? (Because he was a monkey in Jumanji. No other reasons...)
Oh, and if that's not shocking enough, Bradley was also the voice of Chip in the original Beauty and the Beast, and voiced Tails in Sonic the Hedgehog. Is it weird he's now our phone wallpaper?
You May Also Like...